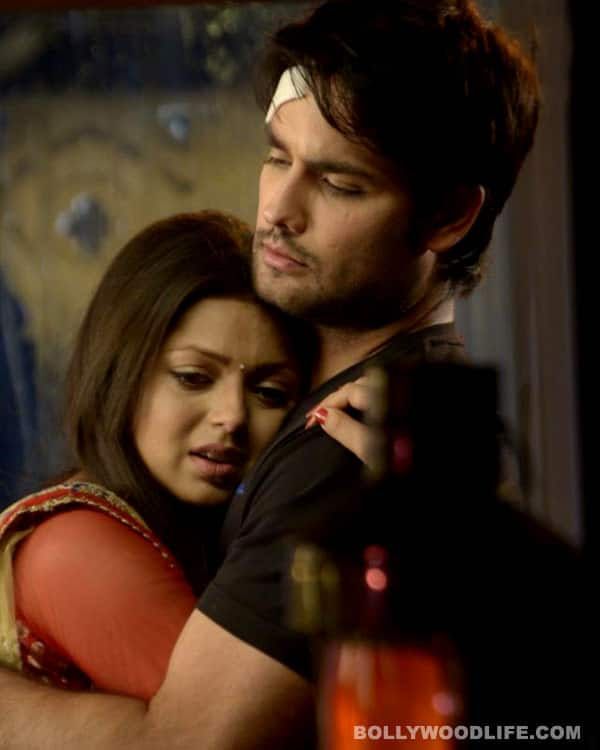 The new developments in Colors' popular show shocked us and we are sure you feel the same
Madhubala Ek Ishq Ek Junoon is currently witnessing some major drama with RK's partial paralysis and his family blaming Madhu for all the mishap.
It's true that Madhubala (Drashti Dhami) did stab Rishab Kundra (Vivian DSena), but at the time she did not know that the knife was switched. RK was taken to the hospital and rescued in time. However, the blow of the attack affected his body by partially paralysing him.
Pabbo (Seema Kapoor) and Radha (Shama Deshpande) yell and wail blaming Madhu for spoiling their beloved son's life but they do not realise that Madhu had no way of knowing that she has accidentally hurt her husband.
Anyway, wethinks RK also begins to resent his situation and somehow blames Madhubala for all his troubles. So does that mean RK will split from his wife? Is this the end to their love story? Apparently, not yet.
In the upcoming episodes, Sikki (Sikander Kharbanda) will confess switching the knives, revealing that Kuku – his father has been the mastermind behind it all. When RK hears this he gets the two of them arrested and apologises to Madhu for misunderstanding her. Moreover, he will go back to shooting for his film, but his troubles are far from over.
RK has always been an egoistic and self sufficient person, suddenly depending on Madhu to do everything for him will enrage and frustrate him. Guess there's a lot more Madhu still has to bear and tolerate when it comes to the love of her life.