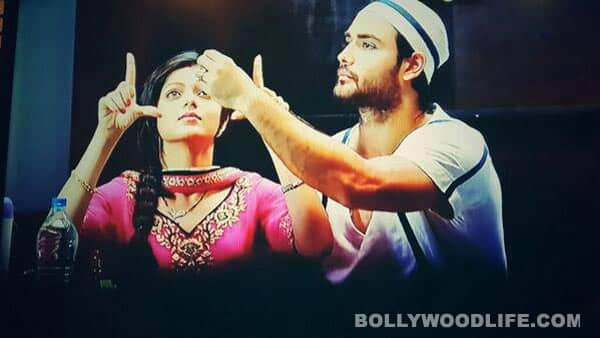 The case against Rishab Kundra is strong and lawyer Shivdatta Marathe (Vinay Apte) will do almost everything he can to convict the celebrity
Madhubala Ek Ishq Ek Junoon is now witnessing an interesting courtroom drama as RK (Vivan DSena) defends himself for the murder of Sultan (Avinesh Rekhi) – his step brother. The two meet on top of a cliff to end each other's life. But Sultan accidentally gets shot and dies.
RK is arrested and the trial has begun. While it may seem obvious that RK killed Sultan to defend himself, but it takes only minutes for the case to take a 360 degree turn in the court room. First RK is denied bail, and then his character certificate is chalked out. Now we all know how that looks like since Rishab is known to be violent in nature. The lawyer puts forth pointers like how the superstar once almost killed Mukund (Manish Naggdev)- Madhu's ex-lover while driving under the influence of alcohol. He then brings up the point that RK has no morals as he has ill-treated his wife several times, bought her for Rs 40 lakh and abandoned her more than twice. Of course, Marathe also mentions RK's woes with alcohol and authority.
After RK's character certificate goes down the drain; the lawyer questions him for meeting Sultan with a gun? With this, the lawyer proves that RK met Sultan with an intention of killing him, though Kundra claims it to be an act of self-defense. He states that Rishab should be charged under Section 299 of the Indian Penal Code for culpable homicide.
In defense, Madhubala's (Drashti Dhami) lawyer claims that Madhu and RK's relationship no matter how volatile it is cannot be a part of this case and hence should not be taken into account. As for Mukund's accident, the case was cleared as the victim had taken complete responsibility of the mishap. The lawyer also states that RK is a celebrity and needs a gun for self protection and the cliff accident was to save himself and Madhubala from Sultan's attack.
The whole case surely seems quite interesting and will reveal many facets of RK and Madhu's life in the upcoming episodes. The press will have a field day with this case too, but the question still remains – will RK be charged with Sultan's murder or will his deed be considered an act of self defense. What do you think BollywoodLifers?