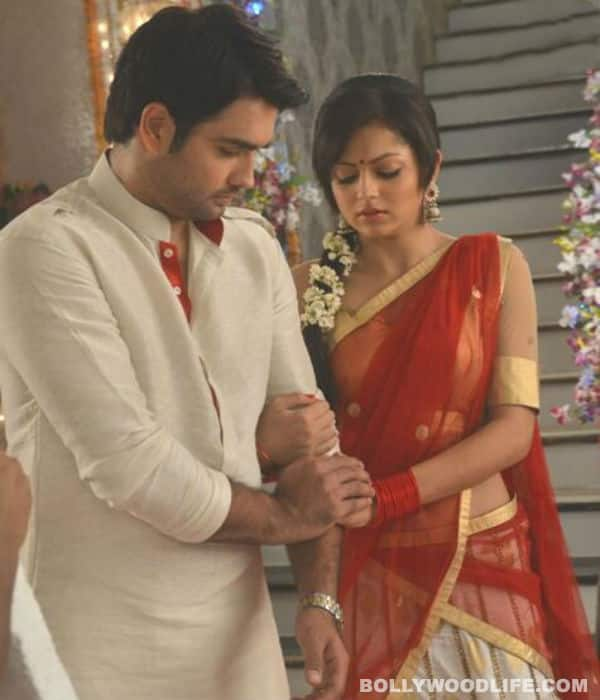 Very few men are confident about their success and know that they themselves are responsible for their mistakes, but not our hero
In Madhubala EK Ishq Ek Junoon, Rishab Kundra (Vivian DSena) is convinced that while he may love Madhu (Drashti Dhami) with his life, she is the reason why he is not getting his due for the success of his film.
Madhu, who doesn't care about being in films at all, is happy that her husband's career is no longer in the ditch, their money problems will soon be sorted and now she can go back to being his wife. However, fate – in this case the writers play a very cruel game. RK, who was earlier irked by Madhu's pregnancy, will ask her to carry it to term 'coz now he is ready to be a father, plus it will end her Bollywood career.
Mads is upset that RK disregards all her efforts of doing the movie, but still lets it go. Unfortunately for them, Madhu has a miscarriage and loses her child. And RK is convinced that Madhu is addicted to the fame of a Bollywood star and hence, did it on purpose. We ask – does he not know or didn't understand Madhu at all? Is he that pea-brained a person to not understand the difference between being fame hungry and a dedicated wife? Come on!
While we love seeing them together, RK's current behaviour surely upsets us. How do we call him our hero when he doesn't have the courtesy to understand Madhu's state of mind, since she just lost her child? Tch…Tch!
What do you think BollywoodLifers?