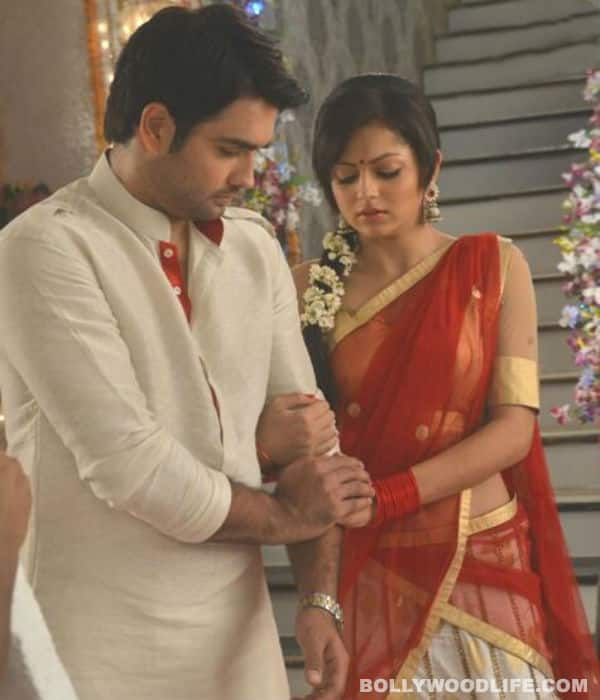 Rishab Kundra in his arrogance has put all his money and assets on mortgage to produce his own movie and prove a point, but his enemies won't let go that easily
RK (Vivian DSena) puts all he ever earned into his new movie where his wife Madhubala (Drashti Dhami) plays his heroine. Unfortunately for him, his enemies will stop at nothing to see him ruined and penniless. They almost succeeded several times, but some miracle of stroke of luck always managed to save RK.
However their latest attack on Rishab, leaves him fighting for his life in the hospital and Madhubala behind bars. But under the orders of Pabbo, as part of her offering Madhu decides to walk on coal and save her husband – talk about superstitions. Wonder what the makers are trying to pull here by putting in such a stunt in the show. If you ask us it seems very regressive and somehow sends the wrong message to the viewers.
Moving on, so Madhu saves him but not for long. When RK regains consciousness he realises that one side of his body is paralysed. And now his his dreams of producing his own movie will never be fulfilled. Well if RK – the superstar is paralysed, who will be Madhu's hero in the movie?
Will the makers introduce a new hero to takeover or will the makers show Madhu continuing in the film line to make ends meet and fulfill RK's dreams?
Either ways, it doesn't look like RK will be able to complete his movie; atleast not anytime soon. And their relationship looks like is in some major trouble. What do you think BollywoodLifers?