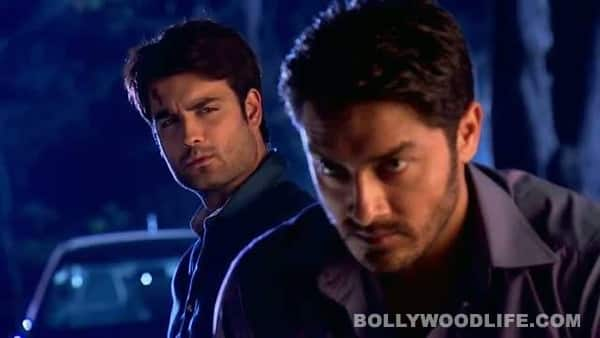 The lovey-dovey couple has finally united in their mission to capture Sultan red-handed, but will the baddie fall for it?
Rishab Kundra (Vivian DSena) knew that his Madhu (Drashti Dhami) can never ditch him for Sultan (Avinesh Rekhi) and it's his belief that made him see his wife's sacrifice to protect him. Once RK learns about Sultan's plan the duo get together to catch him red-handed.
According to sources, RK makes a plan with the cops to catch Sultan during the festivities of Janmashtami. However, Dipali overhears the happy couple plotting and informs Sultan about it. In his anger and resentment of feeling cheated by Madhu, Sultan swears to go for dahi handi, kill RK and kidnap his future love. He disguises himself and goes for the function being held at the Kundra mansion.
RK has cops in plain attire placed everywhere in the party looking for Sultan, but since the dude is in disguise no one seems to recognise… we bet Madhu will be the only one to spot him that too from a distance. Moving on, the pyramid making and breaking of the dahi handi will be an intense sequence 'coz that is when Sultan will attack RK.
Fist fights, bullet shooting and a lot of curses will fly around, but in the end, Sultan will get caught. Now we also heard that Sultan might get shot in the process and may even die, but we are not going to buy that one. Come on, Sultan can't die that easily, where's the drama in that!
All said and done, we think the couple can finally go for another honeymoon after all the melodrama is over, right BollywoodLifers?