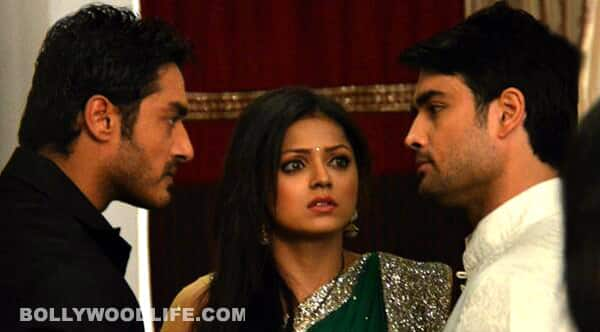 It was all peaceful in the RK mansion until Sultan walked in with his mother to claim his rights
Is Sultan (Avinesh Rekhi) demanding money, the house, a surname, the property in general….or Madhubala (Drashti Dhami)? We are absolutely confused. The dude walked in to the RK mansion declaring that he was Mohan Kundra's (RK's father) legitimate son and hence had the right to stay in his house. He also brought his recently discovered mother (Zarina Wahab)
Rishab (Vivian DSena) is irked by Sultan's outrageous statements about his father and by his proximity with his new wife Madhubala – now that's obviously going to happen! RK worships his father and can't bear to hear anything against him. He believes that Sultan's demands are ludicrous and are just a way to spite him. He also secretly believes that Sultan is doing all this to get Madhu back in his life. Uhhhhh…whatever!
Madhubala, on the other hand, is in a dilemma; she supports her husband and his craziness, but has a soft corner for Sultan too. She doesn't know the whole story of RK and Sultan's father, but we are sure the detective in her will bring out the truth, sooner rather than later.
We believe this new complication will create a rift between the crazy just-wed couple. And if that doesn't happen naturally, Sultan can easily do the deed with a little wickedness attached, we know. In the upcoming episodes, Rishab and Madhu will fight over Sultan and it will not end well. Let's hope common sense prevails and they deal with it amicably – but knowing how much they love melodrama, there's not an iota of scope for that kind of easy route. Right, Bollywoodlifers?