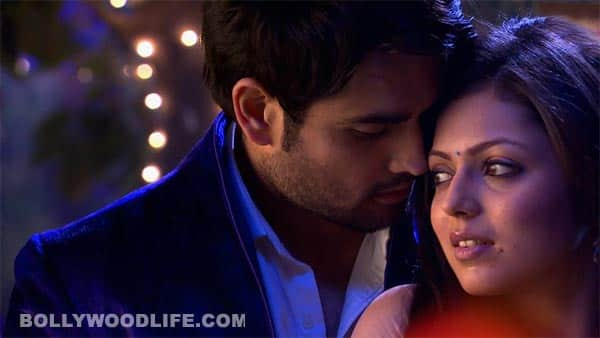 There's no doubt that Sultan has feelings for Madhubala and will go to any length to stop his love from getting married to Rishab
Madhubala got back with Rishab to teach him a lesson, but on realising that his love was genuine, she let go of her anger and accepted him. Now the RK mansion is gearing up to get the two lovers married in full filmi style. It is a grand wedding in Madhubala Ek Ishq Ek Junoon and we are eager to see more.
Neeta Lulla, who also made an appearance on the show, designed Madhu's grand wedding dress. While all the hullaballoo is still on, Sultan makes an appearance and tries to deter Madhubala from tying the knot.
Sultan is convinced that Madhu is getting carried away by emotions and RK is not a genuine person. Madhu instead tells him that she no longer wants revenge from Rishab and loves him too much to hurt him anymore. Awww…
And while she tries to get rid of Sultan, RK overhears the whole conversation. Now we wonder if RK will call off the wedding or will he find solace in the fact that Madhu truly loves him?