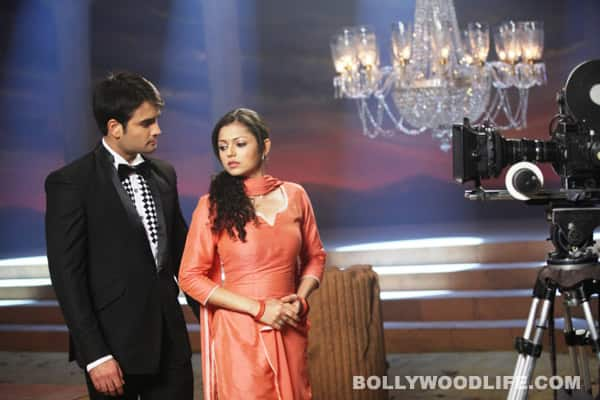 Colors' new show has an interesting disclaimer that we just couldn't help giggling at
Colors' latest offering Madhubala is set against the backdrop of the film industry. The producers claim that they have deliberately given it a feature film-ish feel as the show is a tribute to 100 years of Indian cinema. The 40-min long clip they released was edited in the style of a movie complete with cast credits, the title in English, Hindi and Urdu and a disclaimer. Madhubala's makers gave an unexpected twist to the usual warning about cigarette smoking being injurious to health and it had us grinning. It set us laughing out loud when, just for fun, we translated it into English! Here's what we came up with:
Mohabbat shareer ke liye haanikarak hoti hai
Phephade salaamat rehti hai par kaleja jala deti hai
Love for body is injurious
Lungs stay safe but heart burns
ALSO READ: What would 'Mission Impossible' be in Bhojpuri?
Shahid Kapoor believes he's God's gift to Priyanka Chopra!