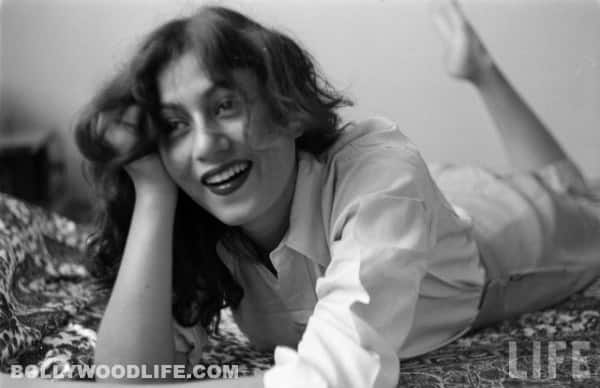 We at BollywoodLife remember the Mughal-E-Azam star on her 79th birth anniversary today
Born on February 14, 1933, Mumtaz Jahan Dehlavi, better known as Madhubala, was an iconic beauty of Hindi cinema. Her grace was unparalleled. Such was the charm of this evergreen diva that every time she stepped into the frame, the audiences stayed glued to the screens. Even today, many refer to her as the most beautiful woman of the Indian film industry and rightly so. Our Dhak dhak girl Madhuri Dixit-Nene, who's an ardent fan of the late actor, feels that Madhubala's mesmerising smile is the best the industry has ever seen. The diva of the black and white era coincidentally shares her birthday with Valentine's Day – a day that celebrates love.
Originally from Delhi, Madhubala made her Bollywood debut with the 1942 film Basant. The movie was a box office success and she got unparalleled fame that her contemporary actors could only dream of. Later, she acted in several blockbuster films in the 50s and early 60s including K Asif's epic Mughal-E-Azam, Chalti Ka Naam Gaadi and Mahal, many of which attained a 'classic' status. The eternal beauty suffered from a non-curable heart ailment. In 1960, she sought treatment in London, but gradually her condition deteriorated, and the 36-year-old actor finally succumbed to her illness on February 23, 1969.
Photo courtesy: LIFE magazine