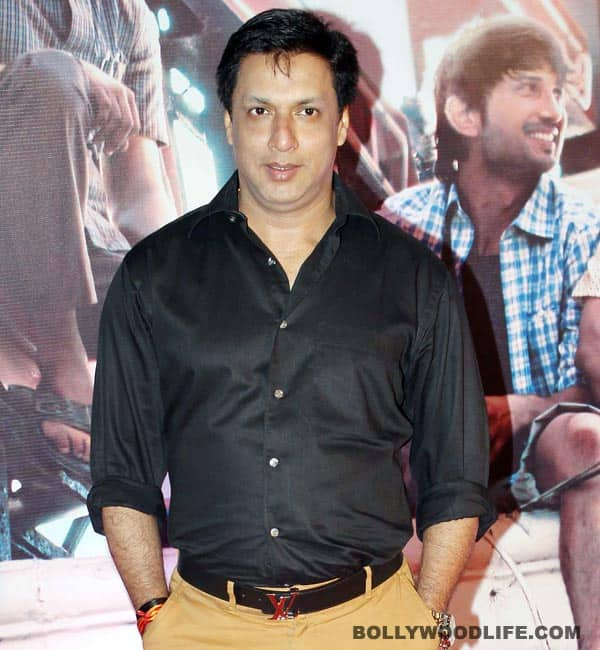 The Heroine director dismisses rumours that he offered the Chennai Express actor a lead role in his next film about the fashion biz
When the news that Madhur Bhandarkar had approached Deepika Padukone for his next went viral on the Internet, the curiosity levels in B-town hit at an all-time high. If rumours are to be believed, Madhur has started working on a new project, apparently based on the life of a supermodel. And our reaction was only to be expected: oh no, not again, Madhur!
As per reports, the three times National Award-winning filmmaker has approached the leggy lass to play the lead role in his ambitious next project. Since Dippy started her career as a model, Madhur thought she would be apt for the role, was the story. The once bitten twice shy director, who reportedly had had an ugly fallout with Aishwarya Rai Bachchan during Heroine, obviously prefers not to become embroiled in controversy this time around so he took to Twitter to make things loud and very clear.
"Just to set the record straight I am NOT making any film called Calendar Girl. So there's no question of approaching any actor or actress," tweeted Madhur. "Currently I am busy scripting my next film. Casting will come later. When the time is right, I'll make an official announcement." When we called the filmmaker to ask for some details on his next, all he said was, "The story that has appeared in today's newspaper is false. I'm writing a script." On probing further about his movie and its genre, the filmmaker who wishes to keep all cards close to his chest for the moment, said, "Bataunga, yaar, right time aane de!"
Now we are anxiously looking forward to when Madhur will reveal his movie and its star cast. Any guesses until then?