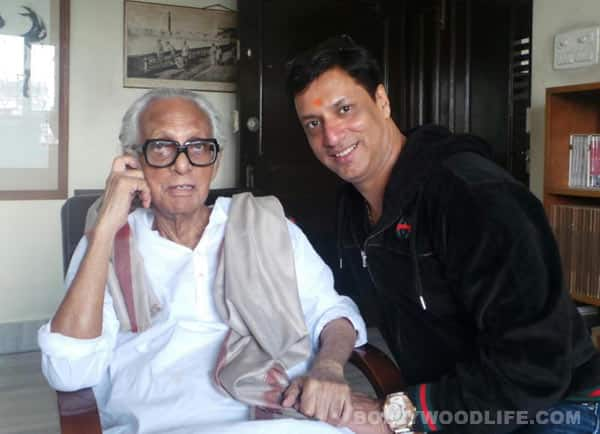 The two met at the legendary director's residence when Madhur visited Kolkata recently…
National Award winning Bollywood film maker, Madhur Bhandarkar got a chance to meet up with the renowned Bengali Director Mrinal Sen during his recent visit to Kolkata. The director who has directed films like Heroine, Fashion and Corporate amongst many others has never missed any opportunity to interact with legendary people like Mrinal Sen. This time too, he did not want to lose out on a chance to rub shoulders with the celebrated film maker while in Kolkata.
As a matter of fact, he considers Mrinal Sen as one of his all time favourite directors in Indian Cinema and believes that it was his good fortune that he got to rendezvous with the illustrious film maker. It was indeed a momentous occasion when the two flag-bearers of parallel cinema albeit belonging to different generations got together to share their experiences for quite some time.
Mrinal Sen has made some legendary classics like Khandhar, Ek Din Achanak and Calcutta 71.