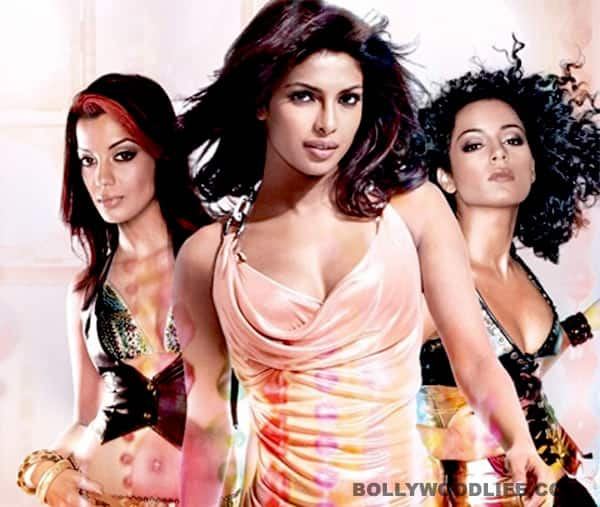 Just when the 'realistic' filmmaker had begun to think that his worries were behind him, a complaint has been registered against him for allegedly 'stealing' the 'plot and idea' of his movie Fashion
It seems that Madhur Bhadarkar's tryst with controversies doesn't seem to be ending any time soon. Just recently the apex court stayed proceedings against Bhandarkar and issued a notice to Preetti Jain, who had filed a rape case against the filmmaker about eight years ago. Reacting to this Bhandarkar said, "I am delighted and speechless. Eight years of my life have been ruined due to this case."
He has just started the third shooting schedule of his ambitious and controversy-ridden Arjun Rampal–Kareena Kapoor-starrer Heroine, and now comes news of more trouble brewing for him in the form of an allegation of allegedly 'stealing' the 'plot and idea' of his movie Fashion from a book without giving credit to its author.
The plea has been filed by actor-turned-author Seema Seth, who claims that the plot and idea of Fashion was stolen by Bhandarkar from her book El-Dorado, published three months prior to the release of the film on October 29, 2008. Seth said that Bhandarkar had indulged in "clear-cut violation of the Copyright Act". She has also made Ronnie Screwala of UTV Motion Pictures a party in the case and has sought compensation to the tune of Rs 2.5 crore.
Though we haven't read the book and are not sure if this allegation holds any water, wethinks it is plain silly of the author to wake up after four years since the film's release and sue at this point in time. Either this is a publicity stunt to gain recognition, or she was just lazy about it all – and we place greater stock in the former rather than the latter. It is not that Fashion was a niche indie film which came and went unnoticed; it was a big budget, glossy blockbuster which went on to with the National Award for its actors.
Wethinks the author should wake up and smell the coffee. No?
ALSO READ: Kareena Kapoor shoots intimate scene with Arjun Rampal