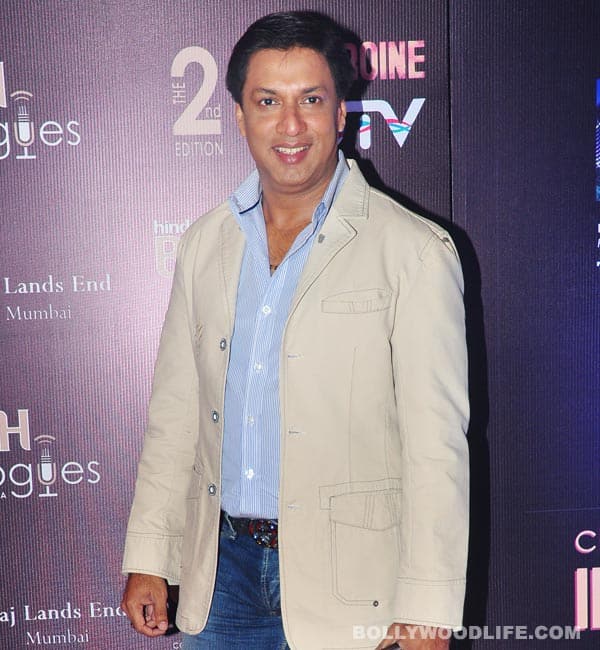 The Heroine director is shocked to learn that a fake SMS is being sent to female artists promising them work under his banner
Had there been an award for being the most controversial filmmaker of Bollywood, Madhur Bhandarkar would have walked away with the title, in every award ceremony, every single year! Intentionally or unintentionally, the three-time National Award-winning filmmaker creates enough controversial news! Just when Madhur thought that he could breathe a sigh of relief after the Supreme Court dismissed the rape case charges against him in November last year, another controversy has raised its ugly head, creating more trouble for him at the start of this year.
It's learnt that SMSes are being sent out on behalf of Bhandarkar Entertainment to various female artistes promising them a sum of Rs 8,000 per day for a 20-day shoot. The SMS reads: "Required 100 girls for a Madhur Bhandarkar film. Pay 8k each day for 20 days shoot! Interested people kindly email your pictures. Brief information will be given after short listing. Travel and accommodation is provided as the shoot is around Pune!" The production house's investigation revealed that the messages were fake, and it has filed both a police complaint and a complaint with the Cyber Crime Investigation Cell, claiming that no one was authorised by it to send out such a SMS.
"We tried contacting that number. When we got through, it was a man's voice at the other end. We expressed interest in being cast in the film. When we revealed our identity, the person realised he had been caught and promptly hung up," said Vinay Chaukar, Line Producer, Bhandarkar Entertainment.
Last heard, Madhur had already planned to visit the Siddhivinayak temple to seek Lord Ganesha's blessings. We hope that his woes end soon.