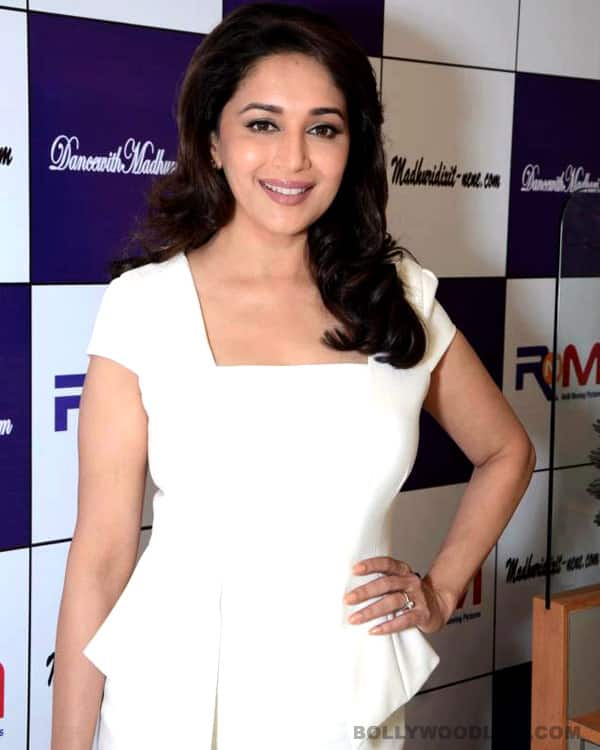 The Dedh Ishqiya actor, who plays an empowered woman in her forthcoming Gulaab Gang, believes that in order to ensure women's safety, the government should form policies that are in sync with time
Madhuri Dixit batted for the need to educate men and women.
"The government has to make the new agenda, they have to do everything new, they have to look at society today and then make rules accordingly," said Mads during the promotion of her upcoming movie Gulaab Gang.
"Men should also be educated because education leads to information and it also changes perception about others," she said. Gulaab Gang is directed by Soumik Sen and produced by Anubhav Sinha. The film also features Huma Qureshi and Juhi Chawla.
Madhuri revealed she channelised her angst towards society for bringing Rajjo to life. The way her character stands up against injustice on screen, Madhuri said, should happen in real life. "Well I didn't have to work very hard, because there are a lot of things you read about, you hear and I think everybody feels that anger because of everything that's happening in the society… All I had to do is direct that anger and channelise it and say this is what the character 'Rajjo' stands for and this is what should happen in the country and this what I want to see happening with the women here. I just wanted to channelise the energy and 'Rajjo' was born," she said.
Gulaab Gang is scheduled to release on March 7.