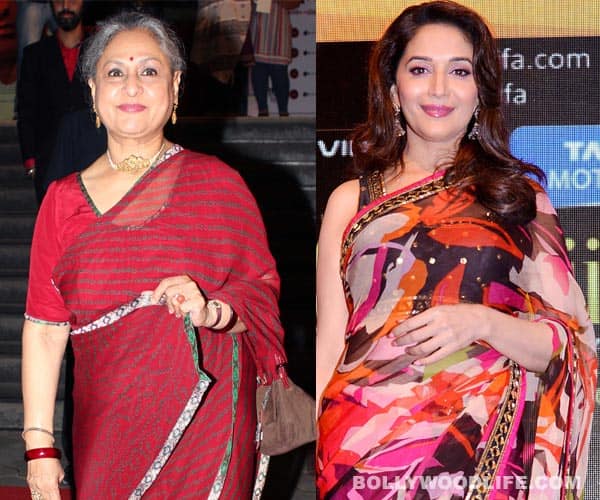 Previous recipients of the honour include Asha Parekh, Kumkum, Sridevi, Jaya Prada and Rekha
Film actor and Rajya Sabha member Jaya Bachchan, along with actor Madhuri Dixit, will be getting the prestigious Lacchu Maharaj Award this year. An announcement to this effect was made by the organisers, Shakuntala Neeruj Sansthan. Director of the institute, Kumkum Adarsh, said that while Bachchan would be awarded for 2012, Dixit will be given the honour for 2013.
The award was constituted in memory of Kathak exponent Lacchu Maharaj, who died in 1978. In the past, Asha Parekh, Kumkum, Sridevi, Jaya Prada and Rekha have won it.
Pandit Birju Maharaj, who represents the Lucknow gharana of Kathak dance, and is also the nephew of Lacchu Maharaj, has previously been honoured with the award. Lacchu Maharaj had choreographed Bachchan in the film Ek Nazar (1972).
Sitara Devi, an exponent of classical Kathak whom Rabindranath Tagore named Nritya Samragini – empress of dance – has also received the award in recognition of her contribution to dance.
In the past, the awards were given away September 1, to coincide with the birth anniversary of the late dance exponent. This year, however, officials said the availability of the actors was being ascertained to finalise the award distribution programme.