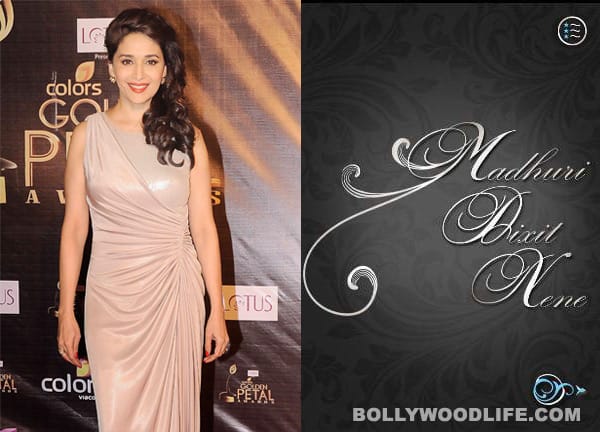 The actor seems to be in the race to beat younger heroines at social media marketing
It's a known fact that actor Madhuri Dixit-Nene is a social media junkie. She is highly active on the various networking sites and keeps us updated with what she's up to with timely messages and pictures. She also has a website.
Now the actor-producer, who is also mommy to Arin and Ryan and wifey to Dr Shriram Nene, has gone a step ahead and launched her exclusive mobile applications. The new apps will be available on the Apple iOS and also Google Android, and Madhuri plans to offer her fans exclusive pictures and videos as well as her tips on dancing, beauty and fashion.
Sounds good! We've always told you Mads is ambitious, haven't we? She's caught up really fast with the current tactics of film marketing and PR, and will probably beat younger actors like Priyanka Chopra, Anushka Sharma and Deepika Padukone at social media marketing.
But it remains to be seen if this marketing savvy will add up to box office numbers for the comeback films of the super talented Madhuri – Gulab Gang and Dedh Ishiya.
What do you think, Bollywoodlifers?