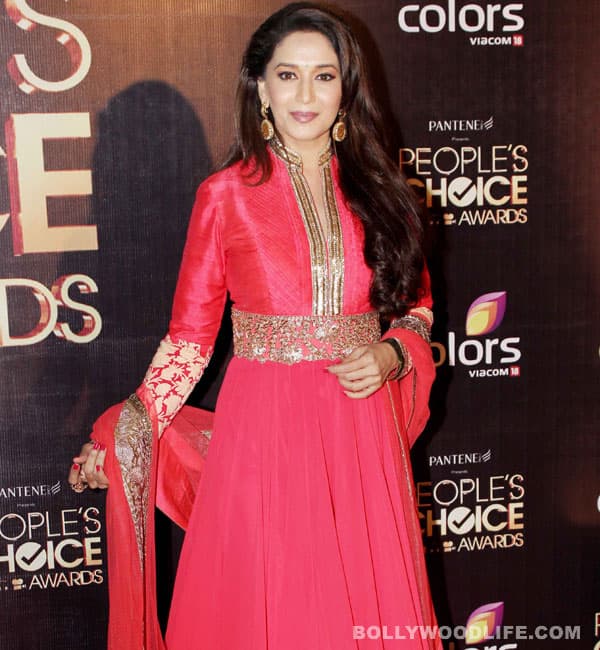 The Dhak dhak beauty steers clear of expletives in Dedh Ishqiya
Those who have seen Abhishek Chaubey's Naseeruddin Shah, Vidya Balan and Arshad Warsi starrer Ishqiya will know what they can expect from the director's next, Dedh Ishqiya. The 2010 hit was known for its liberal use of cuss words. Vidya was seen giving gaalis absolutely unabashedly. But now Madhuri Dixit who is playing the central character in the second edition has shown her reservation for using offensive language.
A secret birdie, who is keeping a close watch on the way Dedh Ishqiya is shaping up, has chirped to us that since Mads expressed her concern over spouting cuss words, the director has decided to make a few changes in the script. Madhuri is portraying a royal begum in the movie so her character did not quite demand her to utter gaalis.
Now if Ms Nene will not be seen using those spicy words, will Naseer and Arshad be unleashing some really fiery lines peppered with gaali-galoch. And will this be reason enough for the censor board to keep a close watch on this production? You tell us!