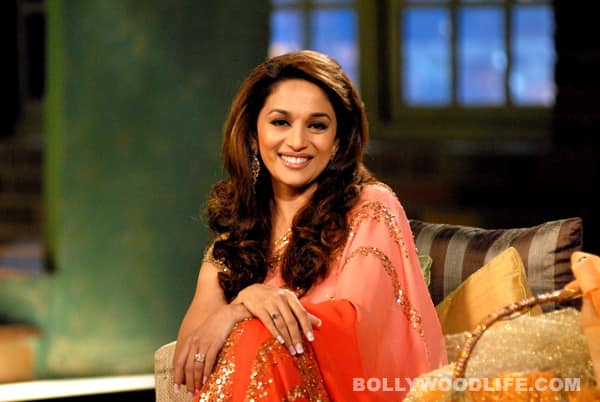 Actor Madhuri Dixit is all of a sudden under the scanner and is facing the ire of people who aren't quite impressed with the way she's going about things lately
As Madhuri Dixit gears up for her role in Anubhav Sinha's Gulab Gang, there's someone who's not exactly in a mood to cheer for the babe. Activist Sampat Pal, who's life Dixit will be portraying in Gulab Gang, is miffed about the fact that the babe didn't bother to consult her before taking up the role. The activist puts light on the fact that Madhuri is charging a huge sum for her role whereas she has been helping people for years and hasn't charged a single penny till date.
Dixit has also managed to irk Deputy Chief Minister, Ajit Pawar recently. It seems he was quite surprised when the actor asked for an exorbitant amount when he approached her to become the brand ambassador of Maharashtra. Now that the ministers hired
Hrithik Roshan
instead of agreeing to Dixit's unreasonable demands, we wonder what Madhuri's next move is. Is she planning to go for an image makeover, now that people have started labeling her as a moolah hungry celebrity? Till we figure out what her next plan of action is, we hope she manages to maintain a safe distance from controversies and tattletales….