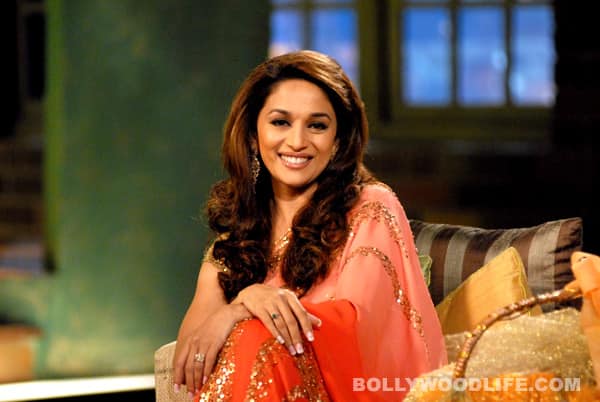 The '90s leading lady has signed her second film – a gangster's tale set in rural India. We like that the dancing diva is moving out of her comfort zone
Back in 2007, the last time Madhuri Dixit-Nene made her comeback, she chose a drama – Aaja Nachle, which was a tried and tested set-up. For starters, it was a tale of a small town woman who loved to dance and we all know that dancing is the Dhak dhak lady's forte. But the most important point is that it was backed by the leading mainstream production house Yash Raj Films to ensure the dance drama got the best production and promotions. Yet the 'ideal' comeback didn't turn out as perfect as Madhuri and the makers had expected. The film fared miserably at the box-office!
Perhaps that's why the 90s dancing diva, who has moved back to India with doctor hubby and two sons in tow, is making some unconventional choices for her second innings. After nearly six months of announcing her return to Bollywood, Madhuri signed her first film – Dedh Ishqiya. We all know that Abhishek Chaubey and Vishal Bhardwaj's rustic drama not only jolted Vidya Balan's career to the next level, but the film didn't adhere to the stereotypical portrayal an Indian village woman. Ishqiya's leading lady was a sensual and shrewd seductress who wasn't shy about it.
Gulab Gang, Madhuri's second film also seems like an unconventional drama which won't have her doing the typical dancing and emoting that she usually does. Filmmakers Soumik Sen and Anubhav Sinha have signed the once-top-billed actor to play gang leader of a troupe of women who fight for injustice against their ilk. Let's hope MD's decision to not just show off her dancing moves pays off.