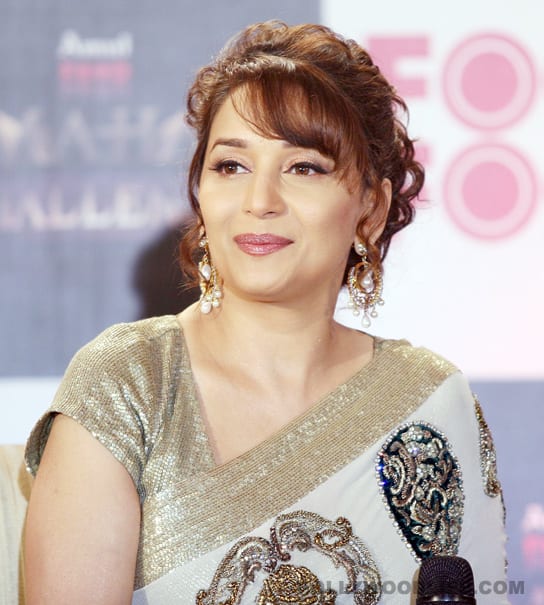 skip advertisement
Madhuri Dixit, Sridevi, Karisma Kapoor, Raveena Tandon, Shilpa Shirodkar …yesteryear's glam dolls and now happy yummy-mummies are knocking on the doors of Bollywood once again. What pulls them back to the world of glitz and glamour? And what does Bollywood have to offer them today?
They had audiences raptly watching their jhatkas and matkas and ruled the silver screen with their magnetic charm and unparalleled charisma for many years. While Madhuri Dixit and Sridevi carved a special niche in our hearts, screen scorchers like Karisma Kapoor, Raveena Tandon and Shilpa Shirodkar set our pulses racing every time they blinked a nicely mascaraed eyelash.
And then they vanished into their own lives, managing home, hearth and husband and setting up special worlds that we were not privy to. But now these Bollywood queens are planning starry comebacks into an industry that pays not enough heed to female protagonists and where female actors tend to be young and unmarried. So will their route back to the realm they once reigned over be smooth? Can they win hearts all over again? Will they be able to make the same magic second time around?