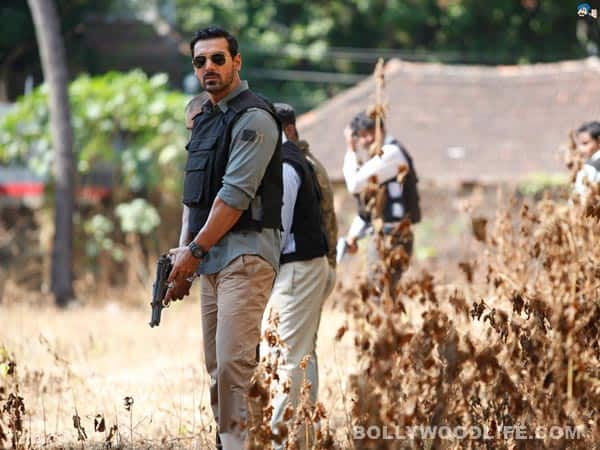 Music: Shantanu Moitra
Lyrics: Ali Hayat Rizvi, Manoj Tapadia, Zeb
Singers: Papon and Zeb
With light-hearted melodies in films like Parineeta and the Munnabhai series, composer Shantanu Moitra has found his niche – a pleasant mix of original and inspired music. And for good reason or bad, his latest work comes from the same mould.
Directed by Shoojit Sircar, Madras Cafe showcases a RAW agent who's been asked to be a part of a covert operation that has arisen from political unrest. Unlike his last outing – Shootout At Wadala – John Abraham will be a law-protector in a war-based film that also stars Nargis Fakhri and Rashi Khanna. Musically speaking, the film pairs Moitra with lyricist Ali Hayat Rizvi on a soundtrack comprising five originals, one remix and one theme tune.
Sun le re – the opening track establishes the seriousness of the album with a guitar-based arrangement that has a soothing effect. Rizvi's thought-provoking lyrics capture the mood of the film effortlessly, as Angaraag Mahanta, popularly known in the music world as Papon (who sang Kyun na hum tum from Barfi!) is at his usual best, even though the song doesn't have anything exceptional to offer. But the most interesting part comes in on the remix, with its pepped-up electronic arrangement.
With the second track Ajnabee, Moitra gets back to familiar territory, sounding comfortably close to his own classical-based composition Piyu bole (Parineeta). Zeb's vocals in a soft romantic number blend perfectly with the strum of the guitar and make for good listening.
Moitra has been credited for bringing back the piano to Bollywood songs with his hit songs and in Khud se he does it again, adding a classical tadka. Papon's effortless crooning justifies a man's angst and the fight within himself.
There's nothing to complain about with Madras Cafe, Conspiracy theme and Entry to Jaffna, but we need to see how these tracks are actually implemented onscreen into the story. Melody is Shantanu Moitra's strong point, but Madras Cafe is not really his best work, even though he works hard to capture the 'serious' ambience of the film.
This one is worth a listen, but better in the context of the story as it unfolds onscreen!
Rating:
out of 5
Reviewed by Dhiren Trivedi
* Poor
** Average
*** Good
**** Very good
***** Excellent