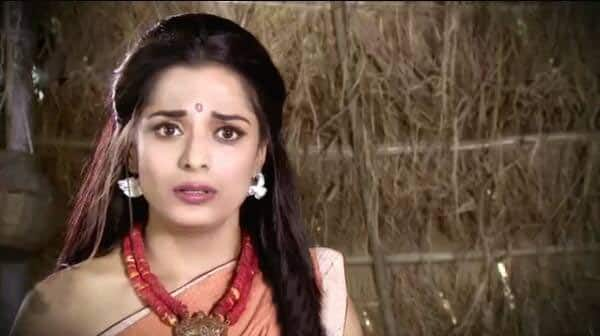 If the cheer-haran episode, we saw and angry Draupadi lash out at Pandavas, but trouble continues for Paanchali
On exile Draupadi aka Pooja Sharma is confronted with a trying situation. She has a visitor and no food to serve. Sage Durvasha and his disciples have decided to halt at Draupadi's hut for lunch. A troubled Draupadi cannot anger the sage and send them empty handed. She has only empty vessels and no food for the surprise visitors. Her dilemma is that neither can she tell them about her condition, nor can she serve them food. How will Draupadi overcome this tricky situation?As if being outcast from their own land wasn't enough and the trauma of vastraharan, Draupadi now has to face sage Durvasha'a anger or then sooth him with a miracle. With not even a morsel of food in her empty kitchen, who will come and help Draupadi and the Pandavas out of this trouble?
Will Draupadi find a friend in need and impress sage Durvasha? Well, here take a look at the latest promo and come back for more updates on Mahabharat.
[flv image = "http://st1.bollywoodlife.com/wp-content/uploads/2014/04/mahabharat-promo.jpg"]http://st1.bollywoodlife.com/wp-content/uploads/2014/04/mahabharat-how-will-draupadi-feed-sage-durvasha-and-his-followers.flv[/flv]