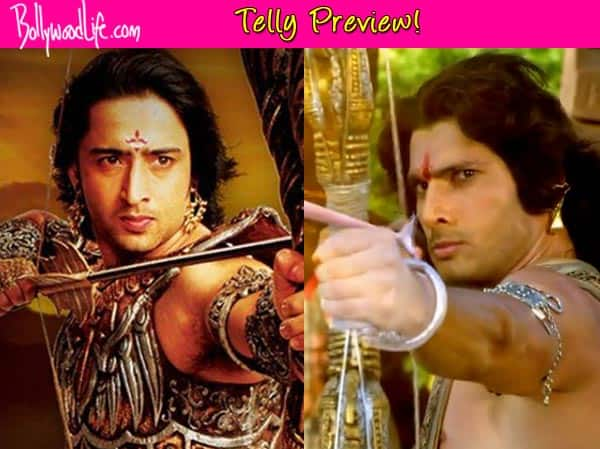 Krishna asks Arjun to put an end to Karna's life. Will he do it? Read on to know more…
In the last episode, we saw Duryodhan (Arpit Ranka) being shattered upon learning about Dushasan's (Nirbhay Wadhwa) death.
He vouched to seek revenge from the Pandavas. He ordered Karna (Aham Sharma) to put an end to Arjun's (Shaheer Sheikh) life by using Takshak Nag against the Pandavas. Karna was uncomfortable with the idea, stating that it would be against the rules of war. The episode ended with Duryodhan convincing Karna to go ahead with the plan and kill Arjun.
In the upcoming episode, we will see Draupadi (Pooja Sharma) warning Duryodhan to be ready for the consequences of war. Shakuni (Praneet Bhatt) will invite Takshak Naag and Duryodhan will be seen compelling Karna to kill Arjun with Takshak's help. Karna will continue fighting Arjun with all his capability and strength on the 17th day of the war. On getting no final outcome from the two men's fight, Duryodhan will order Karna to summon Takshak and put an end to Arjun's life. Takshak will transform into an arrow and Karna will release it, aiming it at Arjun. Krishna, however, will push the chariot in the mud and Karna's arrow will miss Arjun. During the duel, Karna's chariot wheel will sink in the mud and he will kneel down to repair it. At that moment, Krishna will invoke Arjun to kill Karn.
Will Arjun kill Karna? Stay tuned to find out!