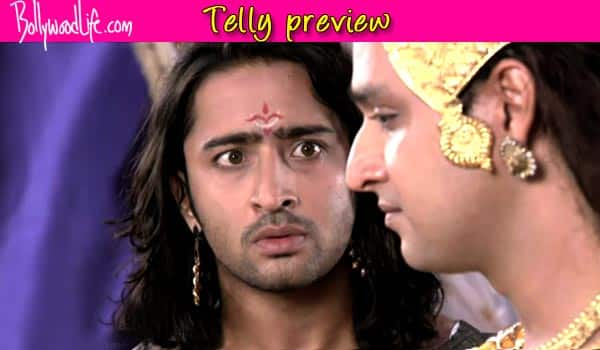 All is fair in love and war. But what do you chose in a Dharmayuddha? Read on to know more…
The mighty war between the Pandavs and the Kauravs has started. While the Kauravs are adamant to win the war, Pandavs have pending decisions to make.
The Kaurava army is being led by Bhishma Pitamah (Arav Chowdhary). In order to break the army, one has to break the leader. Krishna (Saurabh Raj Jain) is seen advising the Pandavs to put an end to Bhishma Pitamah's life as this will be the only way they can hope of winning the Mahabharat.
But the task isn't easy as Bhishma Pitamah is like a father figure to the Pandavs. On the other hand, they have a lot at stake which they will lose if they don't go ahead with Krishna's suggestion.
What will they do? Will the Pandavs choose victory over their Dharma? Will Bhishma Pitamah be killed by the Pandavs? Watch the promo and stay tuned for more updates in this space!