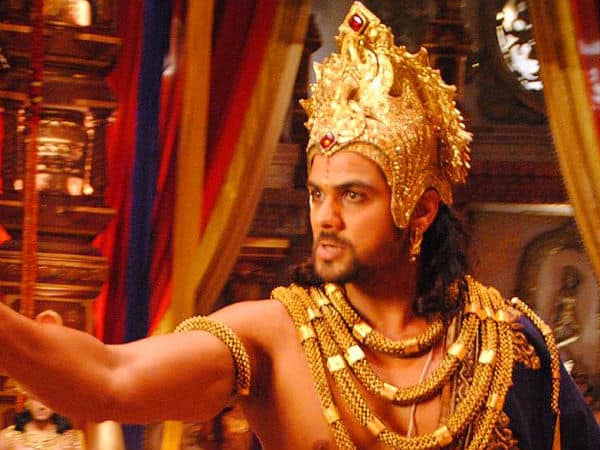 Amidst a mighty war, Duryodhan vouches to kill Abhimanyu. Will he succeed? Read on to know more…
The Mahabharat between the Kauravas and the Pandavas is on. With an ongoing saga of blood, gore, victory and defeat, vengeance is an emotion which dominates and is mutual. Lat time, we saw Krishna(Saurabh Raj Jain) urging the Pandavs to carry out a difficult task. He was seen urging the Pandavas to put an end to Bhishma Pitamah's(Arav Chowdhary) life if they wished to succeed in the Dharmayudddha and emerge as victorious.
This time Duryodhan(Arpit Ranka) plans to seek a bloody revenge from the Pandavas. He will be seen breaking down upon witnessing the death of his twenty brothers at the hands of Bheem(Saurav Gurjar). He will vow to Kill Arjun's(Shaheer Sheikh) son Abhimanyu in front of the Pandavas, stating that the death of Abhimanyu will be similar to what his brothers had faced.
What will happen next? Will Duryodhan put an end to Abhimanyu's life? Stay tuned for more updates!