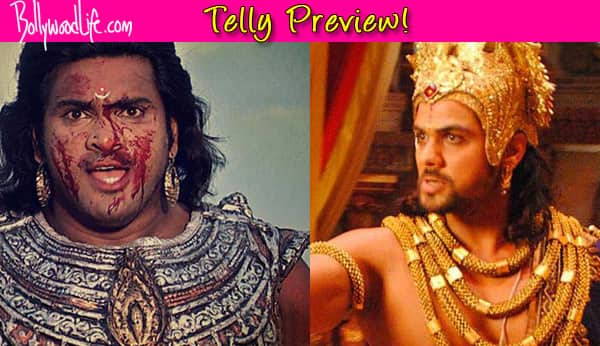 Duryodhan will kill Pandavas only after he has killed Bheem. Will he succeed? Read on to know more….
In the last episode, we saw Balram making Krishna promise that he won't help Pandavas acquire the knowledge to carry out Duryodhan's (Arpit Ranka) killing. Pandavas, however, were seen getting hold of Shakuni and made him run for his life in order to divert the invincible Duryodhan's mind. Shakuni (Praneet Bhatt) was eventually killed at the hands of Sahadev in a buzkashti fight. Seeing this, Duryodhan was enraged and vouched to kill the Pandavas by using his new found power.
In the upcoming episode, we will see Duryodhan naming Shalya, the senapati of the Kauravas. Further, he will be seen giving a tough fight to Bheem (Saurav Gurjar). He will vouch for a fact that he will go through with the Pandavas only when he has killed Bheem. Bheem will be seen fighting Duryodhan with all his strength but his efforts will go in vain as Duryodhan's mighty powers will prove greater than Bheem's The episode will end with Duryodhan torturing Bheem and stating that the Pandavas would have to witness Bheem's death, one way or the other.
What will happen next? Will Bheem be killed by Duryodhan or will he survive? Stay tuned to find out!