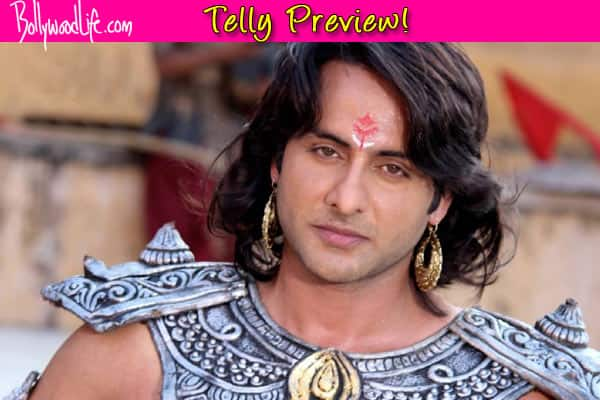 Yudhishthir faces a major dilemma amidst a mighty war. Will he get out of it? Read on to know more…
In the last episode, we saw Abhimanyu (Paras Arora) entering the Chakravyuh without knowing how to get out of it. We were left wondering on whether Abhimanyu will succeed in breaking the Chakravyuh.
In the upcoming episode, we will see Abhimanyu facing grave injuries. Karn (Aham Sharma) will approach him and appreciate him for his valour, killing him at once to relieve him of his pain. Arjun (Shaheer Sheikh) will learn about his son's death and the fact that Pandavas couldn't save him. Enraged, he will go to the Kaurava camp to put an end to Jaydrath's life but will withhold himself upon recalling the rules of war. He will in turn vow to kill Jaydrath before sunset. Jaydrath the next say will be seen hiding from Arjun but will be brought out in the open by Krishna's clever act where he would project a false sunset in order to carry out Jaydrath's killing by the hands of Arjun.
Further, Kauravas and Pandavas will be seen attacking each other at night, the reason being Dryodhan's suggestion to get Arjun killed by the hands of Karn. Bheem (Saurav Gurjar) will call ghatitkach who will destroy the Kaurava army and Duryodhan(Arpit Ranka) on the other hand will ask Karn to kill ghatitkach with the divyastra which he had saved for Arjun. Dronacharya (Nissar Khan) will kill Drupad, and will be tackled by the Pandavas who propel Yudhishthir( Rohit Bhardwaj) to say the ardhasatya and put him in a dilemma.
What will happen next? Will Yudhishtir get out of it? Stay tuned for more updates!