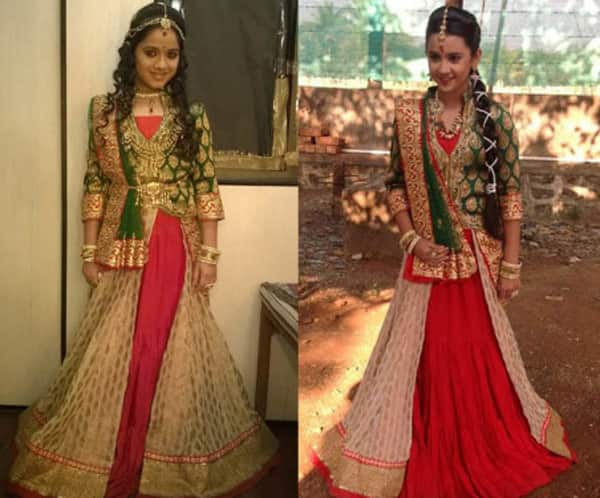 Known to be two peas in a pod, Phool and Ajab De are now facing a tiff. What makes Phool send Ajab De away? Read on to know more…
In the previous episode of Maharana Pratap we saw Haji Khan being murdered by Jalal (Vishal Jethwa). Pratap (Faisal Khan) on the other hand was seen seeking blessings from Uma Rani in Kherwa, in turn denying the marriage proposal by her. The episode ended on a nail biting note with Alwar being attacked by Jalal.
In the upcoming episodes, we will see war taking a backseat. Love will rule the kingdom instead. The viewers will witness the popular play of Marwar, Devyani. Phool( Jannat Zubair) will be very excited to be a part of the play and will be looking forward to the same.
A very enthusiastic Phool will rope Pratap and Ajab De(Roshni Walia) along with her to be a part of the play. Here, the events will take an interesting turn. Pratap in the middle of the play will be seen going off track and confessing his feelings for Ajab De in front of a large audience.
Phool will be shocked upon hearing Pratap's confession and will ask Ajab De to go away. Although she seems adamant on her decision, we wonder if the gentle hearted Phool will regret it later. Will she call Ajab De back? We will have to wait and watch…