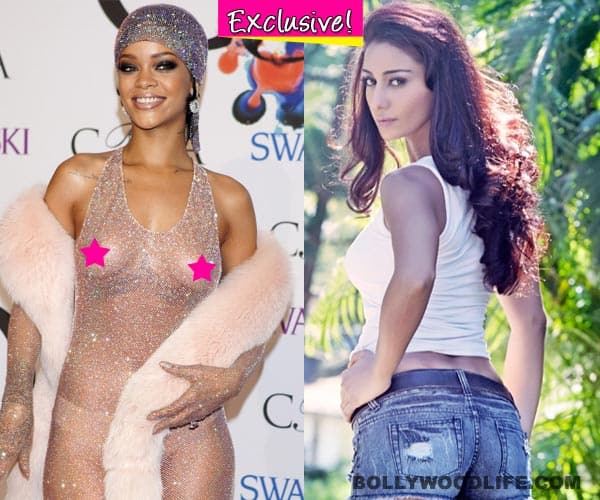 The former Bigg Boss contestant believes there's nothing wrong in Rihanna going nude on the red carpet
Rihanna's almost naked look at the CFDA awards red carpet has created a huge buzz in the online community. There are those who have labelled her as 'shameless and vulgar' while others like Vogue editor Anna Wintour believe she's pushing the envelope and redefining fashion.
Back home, Mahek Chahal who's known for her item songs and sex appeal and gave us a slice of her personality on the reality show Bigg Boss reacts to the Rihanna controversy. Here's what she had to say:
Who are we to judge
"I believe to each his own, if Rihanna felt comfortable in her skin and wanted to go out with nothing but a sheer fabric covering her body then who are we to judge. Just because she's being herself and letting the world see her personality as a sexy girl doesn't make her demeaning or vulgar."
Would I wear a dress like this ?
"I know that people think am sexy and am looked upon as sex symbol. It's wonderful to have sex appeal and I have done several magazine shoots where I had to bring out that side of my personality. I think its wonderful to have sex appeal and if you can embrace it then it can be a beautiful thing. However, you have be a very strong and confident woman to carry a sexy outfit like this. And in my opinion being strong and confident is extremely sexy and feminine in todays world.
Picture by Haider Khan and make up by Subhash Shinde