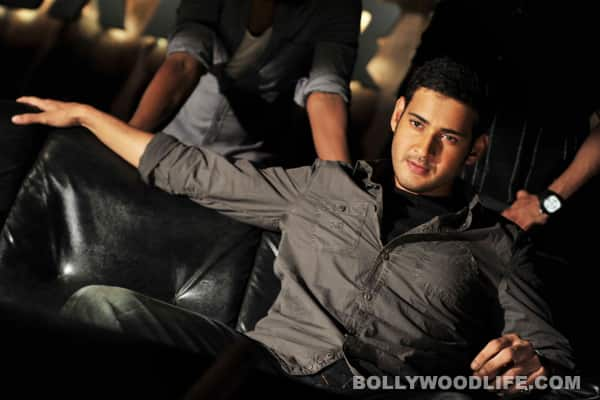 Cineswami takes a look at the latest developments in Southern Indian cinema
It's that time of the year when Cineswami was craving some good southern food, so off on the next flight to Chennai. Replete with Murugan's idlies, the next stop was Kodambakkam, the area of the city that gives the film industry its nickname Kollywood. And promptly, the news came in that the super busy director Shankar, currently neck deep in I, his next film after 3 Idiots remake Nanban, is also planning to launch Telugu star Mahesh Babu in Bollywood. Early word was that Mahesh Babu would make his Bollywood debut with the remake of Puri Jagannadh's hit film Business Man, but looks like Shankar has other plans.
Meanwhile the early buzz on Shankar's I is nothing short of phenomenal. The film reunites the director with his Anniyan star Cheeyan Vikram and the budget, while nowhere near Endhiran-like levels is still massive at Rs 70 crore. Amy Jackson, having tasted defeat in Bollywood, returns to Kollywood as the female lead and Malayalam star Suresh Gopi also has an important part. AR Rahman will score the music and PC Sreeram, God of cinematographers, will work for the first time ever with Shankar. No Tamil movie these days is complete without the ubiquitous presence of comedian Santhanam and he is duly in as well.
Santhanam is an essential part of many recent Tamil movies and in many cases he has been the sole saving grace, sometimes even making up for a lacklustre performance by the hero. The question is, can he cut it as a leading man in his own right? We'll know soon enough when his Kanna Laddu Thinna Aasaiyaa (Dear, do you feel like eating a laddu) releases. Santhanam is producing the film himself where he plays an itinerant folk singer. It is not clear whether he will be singing through a mouthful of laddu, but Santhanam will sing most of the songs in the film in his own voice. Manikandan is directing.
Meanwhile, legions of Tamil cine-goers are eagerly awaiting the release of Gauri Shinde's Aangilam Vaangilam (the Tamil version of English Vinglish). This is not because it is Sridevi's comeback to the south after decades, though that might be a factor. The real reason is that 'Thala' Ajith Kumar has a guest appearance in the film. Amitabh Bachchan has the same guest appearance in the Hindi version. Sridevi is a fan of 'Thala' having appreciated his double role in Vaali.
Finally, being in Chennai, it is impossible not to sign off without a mention of Superstar Rajinikanth. There are plans afoot to make a sequel to his superhit film Chandramukhi. The film began life as Manichitrathazhu in Malayalam, starring Mohan Lal, and then was remade in Kannada as Aapthamitra, starring Vishnuvardhan. It was also made as Bhool Bhulaiyya, starring Akshay Kumar. Looks like the Superstar has said no to the Chandramukhi sequel, which is going to be a remake of the Aapthamitra sequel Aaptharakshaka. Thala Ajith has given his consent to be in the sequel. It remains to be seen how it will work, because the Telugu remake of Aaptharakshaka, Nagavalli, starring Venkatesh did not exactly set the Godavari on fire.