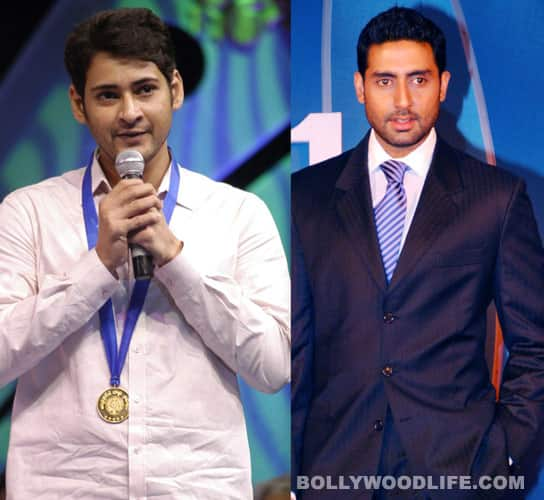 Director Puri Jagannadh is apparently not happy with the Bachchans after the debacle that was Bbuddah Hoga Terra Baap
All is not well between the Bachchans and Puri Jagannadh. The director, who had made his Bollywood debut with the Amitabh Bachchan starrer Bbuddah Hoga Terra Baap last April, had cast Abhishek Bachchan in his next Hindi film, The Businessman. The movie is about a gangster into organised crime. However, Puri has now changed his mind and cast Telugu actor Mahesh Babu instead. You may remember how Puri had said during Bbuddah that he is a great admirer of the Big B. The film even had a slide that said the same thing in broken English. All that changed after the film's release.
Puri had alleged recently that AB Corp, the producers of Bbuddah, had given him a lot of trouble over his contract. Soon after the allegation became public, he received his documents, but the entire experience has not gone down well with Puri. The director decided he had had enough and dropped Abhishek from The Businessman. The film is a Hindi remake of Puri's Mahesh Babu-starrer Businessman. Puri has now decided to cast the Telugu actor in the Hindi version too. Puri has even stated to a daily that Abhishek doesn't have the fire that the character of a organised crime lord demands. We wonder though, didn't he realise that before he cast Abhishek? It's not as if Abhishek has done any other film after signing The Businessman that made Puri suddenly sit up and realise his mistake. In fact, Abhishek showed a lot of potential in a similar role in Sarkar Raj. Oh well, Puri's work in Bbuddah was not really all that impressive, so this is actually a positive development for Abhishek. Take heart, Junior B and spend time with Bitiya instead!