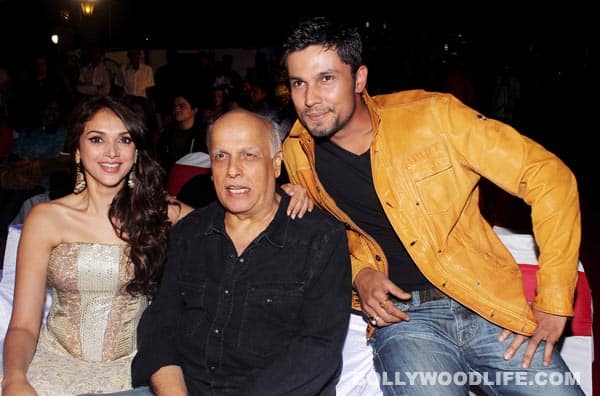 The veteran director, while launching nephew Vishesh's directorial debut, defends the kind of cinema he makes
Last night, while unveiling the first look of the third film in the risqué and bold Murder franchisee, Murder 3, veteran director Mahesh Bhatt faced a volley of questions that blamed the director for making films that played up women's sexuality merely for profit-making and thus corrupting the Indian mindset. This was in light of the heinous Delhi gang-rape incident, and the director surely wasn't amused.
Taking on the press, he said, "I have never looked at women as commodities. Like in my film Arth we showed a woman who deconstructs the institution of marriage. Zakhm was about a woman who chose to stay outside marriage. In Murder it was about a woman who decides to fulfil her desires as her husband was not giving her what she was looking for" he told reporters here today, Bhatt also urged the media not to dumb down the debate and to focus on the real problem instead. "My films have also shown a lot of good, so why haven't people followed that example and beaten up the goons that tease women on the roads. Why do you think people always take the sexuality part and twist it? As it is, we cannot match up to the sleaze available on the internet in the form of porn!" said Mahesh Bhatt.
Well, he certainly does have a point, since Sunny's dare to bare act in Jism was way too demure and coy compared to her porn flicks! And if the Bhatts have figured out a way to make profits, it's no harm. The item numbers we see are more ridiculous and work more towards commodifying women than any Jism or Murder does! So, what say BollywoodLifers, do you agree with Mahesh Bhatt on this one?