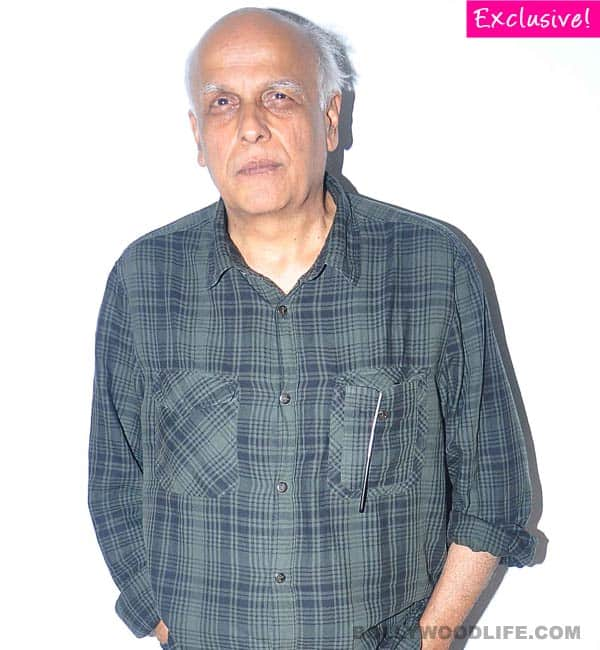 Bhatt, the producer of CityLights talks about his latest film, Sr Bachchan, Alia Bhatt and more
Rajkummar Rao and Patralekha's CityLights produced by Vishesh Films has finally released. Mahesh Bhatt tells BollywoodLife about the story behind making CityLights. He also tells us why he likes drama films and more…Excerpt from the interview
What is CityLights all about?
CityLights is a very emotional love story. Love story of a family who comes from rural India to the city in search of livelihood. It's a very moving story. Everyone will see a bit themselves in this couple. It's one of the most emotionally powerful film which has come out of Vishesh films in the last 15 years.
How did the film happen?
See every film has a story behind it. For CityLights Vijay Sing of Fox had shown me this very unusual film of rural urban migration in Manila and it was a very powerful story. I felt it was relevant to our country as well because the rural urban migration is quite high here. It's heart-breaking to see what happens with people who come from villages to cities. The changes that they go through are shocking. Moreover, we also wanted to reinvent our idiom of filmmaking because it was getting monotonous since it was getting successful. So when I saw that film I liked it very much and we adapted it. Ajay Bahl was earlier supposed to make the film but since Ajay and my production team couldn't see eye to eye, we brought Hansal Mehta on board. I had seen Shahid and Hansal and Rajkummar Rao had done a fantastic job with the film. So I gave Hansal the complete charge. We only collaborated on the music together. However, when I saw the film, I was overwhelmed by the way it had shaped up.
What were the issues with Ajay Bahl?
Ajay had some problems with the production team with regards to the budget. We believe such projects should be made with a certain budget and if that doesn't happen then it falls under the category of a losing proposition. So things didn't work out there and hence Hansal came into the picture.
Hansal Mehta, Rajkummar Rao and Patralekha all haven't seen the original film Metro Manila, was this a conscious decision made by the team?
Hansal opted to do so coz he thought if he would watch the film, he would unconsciously imitate the film and I think that was a very brave decision. Even Rajkummar and Patralekha didn't see the film.
You appreciate films which have a lot of drama in it. Why is this?
I am that kind of a person. Even the interview that I am giving right now is dramatic. I was born with this passion for life. I look at life in its raw dramatic form. Even our audience profile is overtly emotional and dramatic. We are in a country which has loved films like Deewar, Mother India and Mughal-e-Azam.
You've said CityLights is not a festival film. Can you throw some light on that?
See there are some films in the festival circuit which people go and watch. These films are made in an Indian space but their roots are not Indian. I believe such films are rootless films. Even Mother India and Lagaan had gone to the Oscars, but these films were our films, it had our people involved. The essence of these films was very Indian. So that was my context with CityLights that it's not a festival film but very much our film.
Why haven't you worked with Amitabh Bachchan as yet?
We work only with non-stars. We don't make films with stars.
When are you planning to work with Alia (Bhatt)?
There should be something substantial to offer her. She has made a career for herself and that too without my help. What else can a father wish for? Also, I should have a story which enhances her, it doesn't make sense making a film with her just because she is my daughter.
You have said you won't direct films now, will you direct Alia for a film.
No. I won't direct a film.