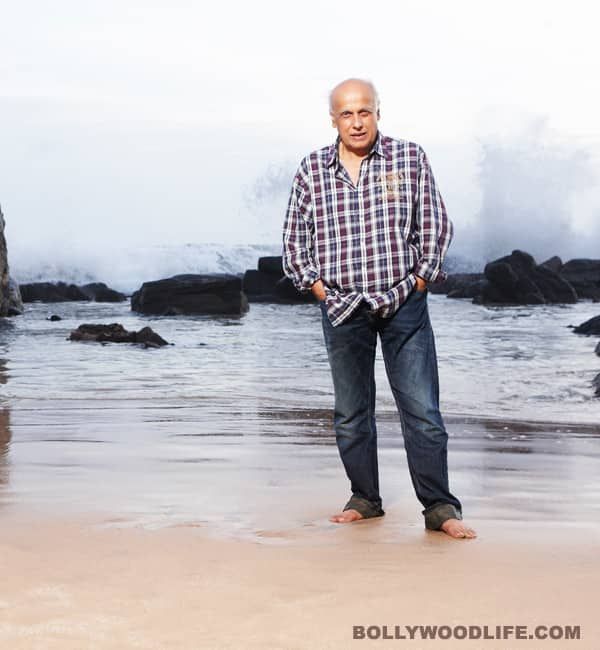 That's what the bindaas filmmaker believes about the Sunny Leone-Randeep Hooda-Arunoday Singh erotic thriller
One man in Bollywood no one can match up to is Mahesh Bhatt. Of course, he's made some of the finest films (Arth, Saraansh, Sadak, Zakhm, et al) in his heyday. But we are amazed by the filmmaker's flair to be able to come up with quotable quotes every time he opens his mouth. Okay, Shahrukh Khan is someone who makes equally delectable – slightly more witty – copy, but Bhatt saab is in his own league. But sometimes the man who's ever ready to give his two bit on any and everything under the sun makes our eyes pop with his ludicrous statements.
At the press conference for Jism 2 (Bhatt has co-written the script) the filmmaker said, "Jism 2 is a conservative film!"
See what we mean! From what angle does a movie that has endless steamy action between a sensual porn star and two equally hot men become traditional?
As if Bhatt saab had read our confused minds, he quickly added: "The journey of Jism 2 is from lust to love. It's about a porn star's longing for enduring love. The goal post is traditional, but the journey to it is a complex route."
And that had us rolling on the floor laughing our asses off!