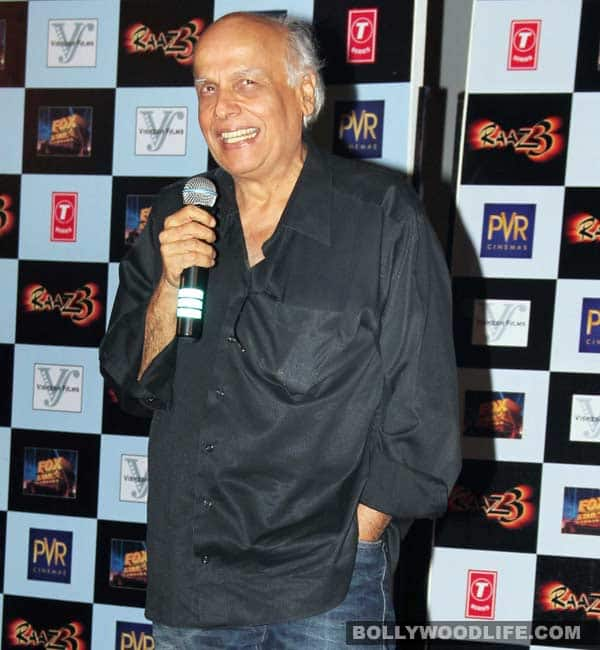 Murder 3 starring Randeep Hooda, Aditi Rao Hydari and Pakistani actor Sara Loren revisit the 1982-hit movie
Mahesh Bhatt says his nephew Vishesh has brought back the controversial filmmaker's Arth starring Smita Patil and Shabana Azmi with his debut directorial film Murder 3.
"I can safely say that Murder 3 is the most outstanding story in the franchise and also most relevant. Vishesh has in a way revisited Arth where we had questioned the institution of marriage," the 63-year-old said at the music launch of the movie. "(In Arth), we had questioned the belief that said after marriage a woman attains her life's goal. We had broken that myth. In this film, we have questioned love," he added. The film is slated for a February 15 release.
Bhatt candidly admitted that Murder 3 is inspired by the Spanish film La Cara Oculta. "In the 21st century, with the communication revolution, plagiarism has become difficult. When stealing becomes tough you might as well make a virtue out of it and say that we are officially buying it," Bhatt said. "The feelings that surround our women today, we have taken them and mixed it with this beautiful Spanish film and have made a unique product. It is not a cut-and-paste film," Bhatt said. Guess we'll wait and watch the movie before we agree with the filmmaker, no?