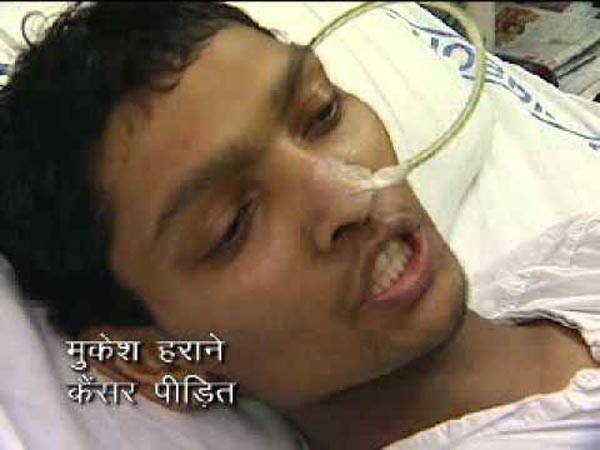 The ugly anti smoking video featuring a guy battling with oral cancer will not be screened henceforth
How often have you resorted to checking messages on your cellphone or simply closed your eyes the moment the mandatory anti-smoking campaign appeared on the big screen before beginning of every movie? But now you don't have to deal with those ugly visuals anymore as the Ministry of Health has decided to remove the ugly video that tried to hammer the message into the collective psyche of the audience. Naturally B-town filmmakers have welcomed the movie emphatically.
"A big thank you from the film fraternity to the Health Ministry for the mid-course correction. I am certain this new film will make the anti-tobacco campaign more effective. Less always says more," opined Mahesh Bhatt.
Vicky Donor director Shoojit Sircar is also relieved that the disturbing visuals will not be apart of a movie watching experience. "I think the new anti-smoking film makes a lot more sense. I am happy. The earlier one was in very bad taste. It completely spoilt the movie experience for non-smokers and smokers alike. At least now audiences won't shut their eyes or read text messages on their phone when the anti-smoking film comes on."
"We had offered the Ministry of Information and Broadcasting that we'd do a cooler and yet effective anti-smoking film in place of the one that is screened by them. I am sure the new anti-smoking film is far more aesthetic. But any film that will be repeatedly hammered into audiences' psyche will stop being effective in no time at all. Attaching anti-smoking warnings to films is not the solution" maintained Go Goa Gone director Raj Nidomuru.
Film-maker Hansal Mehta has an interesting take on the issue. "Hopefully the new film will convince me to quit smoking! The earlier film did not manage to change my mind. Instead it taught how to switch off the screen during a film." said Mehta