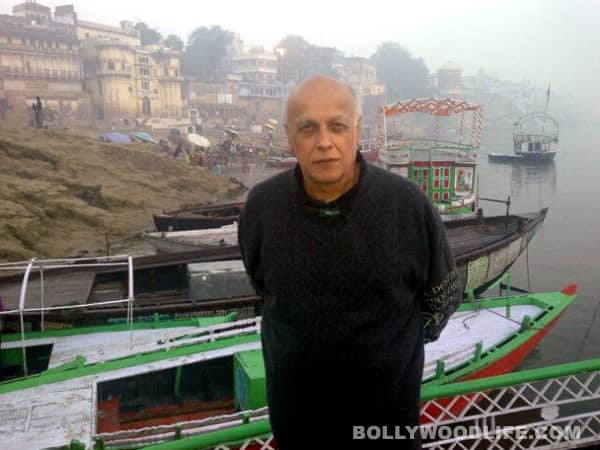 The dial-a-quote director who recently attended the Maha Kumbh Mela has assisted his New York-based filmmaker friend to create a documentary on the Indian philosopher
Mahesh Bhatt hasn't directed a film for years now, but that hasn't stopped the prolific filmmaker from providing his valuable inputs and suggestions to his daughters Pooja Bhatt, Alia Bhatt or even mentoring his nephew Emraan Hashmi and director Vishesh Bhatt. Similarly, when New York-based filmmaker Matthew Dougherty approached Bhatt requesting his assistance in creating a documentary on UG Krishnamurti, the filmmaker spontaneously agreed considering that he's a longtime friend of the eminent thinker and philosopher. Bhatt had also written a book called 'The Taste of Life: The Last Days of UG Krishnamurti' in loving memory of his friend.
The Arth director, who had been to Allahabad to attend the Maha Kumbh, took some time out to shoot a documentary with Matthew. "Mathew is working on this docu-film, and since I was closely associated with the thinker, who was a friend, philosopher and guide to me, and have also written two books on him, Mathew wanted to interview me for the film. Varanasi was a deliberate choice for the shoot since no religious dialogue is possible without the mention of Kashi, which is the epicentre of Hindu thought. We took a boat and went to different ghats in the city for the shoot," said Bhatt while talking to a newspaper.
What better way to pay respect to your mentor than make a documentary that showcases his inspiring and motivating thoughts!