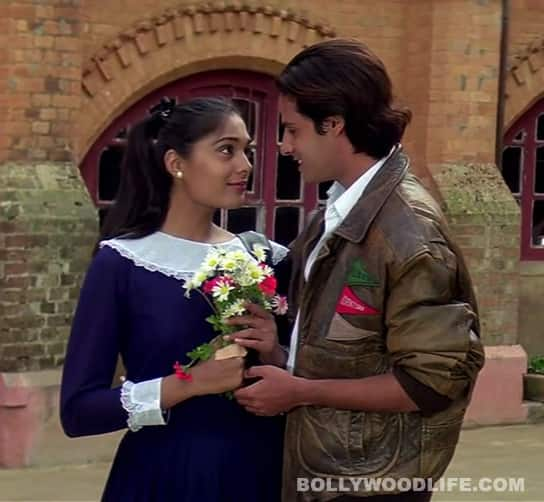 The filmmaker is about to start work on the Aashiqui sequel and the script will recreate Mahesh Bhatt's first love experience
Vishesh Films have planned to release about four films this year celebrating their 25 years in movie making. The series will start with Blood Money on March 30 followed by Jannat 2 on May 4, then Raaz 3 on August 31 and finally end it with the musical love story Aashiqui 2 on December 7. The year indeed seems very packed for the production house.Despite the fact that three out of the four films are sequels of successful movies that Vishesh Films has made in the past, there is still a certain curiosity about them, especially Aashiqui 2. The first part starring Rahul Roy and Anu Agarwal became a runway success when it released in 1990. There were rumours that Aashiqui 2 is a remake of the original but Mahesh Bhatt clarified that on Twitter. "Aashiqui 2 is being written by Shagufta Rafique and it is not a REMAKE," he wrote. The film will be directed by Mohit Suri and the lead actors will be new faces (just like Aashiqui) selected by conducting a global talent hunt.
The melodious music of the 1990 Aashiqui plummeted Nadeem-Shravan to the top. So the expectations from the music of this sequel will be high. The Bhatts haven't yet revealed which composer they have chosen for this tough job. Nonetheless, Mahesh Bhatt intends to repeat one song from the original. Will it be Nazar Ke Saamne or will it be the title track? Keep guessing! But what we do know is that Aashiqui 2 will be based on the maestro director's first love. "The best kept secret about 'Aashiqui…' is that it is also an autobiographical film, as it deals with the story of my very first love," Bhatt tweeted. Talking about the project, the director-producer wrote, "The dream is the same…. the dreamers change. Many years later I sit here replaying the memories of a pact that was made between me and Gulshan Kumar. The year was 1991. 'Make me a musical love story and I promise you that the movie will remain in the hearts of every Indian for decades to come…,' he had said. Twenty-one years later, Bhushan Kumar and Mohit Suri have come together to dream the same dream that we did 21 years ago. Aashiqui 2 will dare to rise up to the expectations ignited by this ageless musical and continue the legacy…," he further posted.
The makers have announced the release date of the film even before signing the actors. Now that is some confidence! Nonetheless, this is definitely one movie worth waiting for. What do you think?