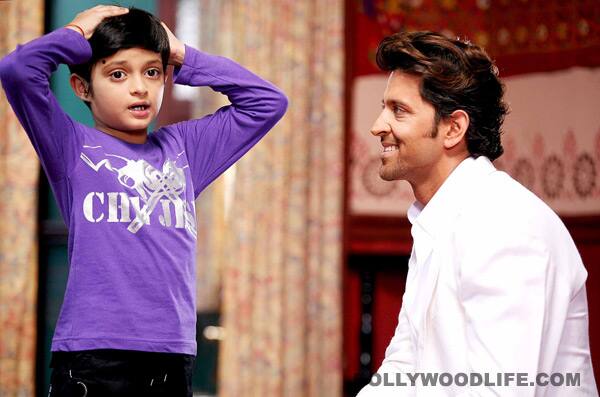 Director Ajay Kashyap presents the mythological tale of Lord Krishna with a modern spin to it!
Evil demon Kans is back on earth as a malicious ruffian and Lord Krishna has descended on the planet to destroy him. The end, as we all know, is going to take place in Krishna's favour as the evil Kans will be killed. But this animated film presents Krishna in a never seen before animated avatar.
Ajay Kashyap's Main Krishna Hoon is a story of a devout and happy middle-class family battling it out in trying situations. We get to see Krishna both in spirit and in his original (oops, read digital) avatar as he seeps into the body of a young boy. Lots of drama follows as a young lad, who essentially is the hero of the film, fights many odds but wins ultimately. But how does he do it with the able support of the All Mighty is what is portrayed in this fun flick.
Going by the trailer, one can say that Main Krishna Hoon is an allegorical film that advocates virtues like self-righteousness and resting faith in the divine. It is an out-and-out children's film that stars Juhi Chawla with Misti Mukherjee in the lead roles. Hrithik Roshan and Katrina Kaif too will be seen doing cameos in this animated film. And yes, there is the adorable Krishna too to keep the bachcha party entertained!