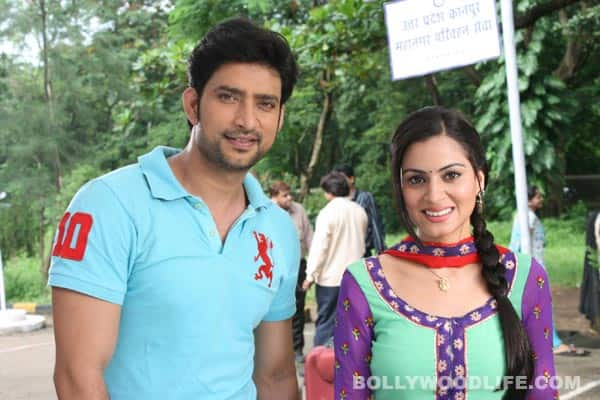 The show took a seven year leap after Arjun's wife Lakshmi died giving birth to a baby girl, Jiana (Roshni Walia)
Now the little one is in search for a new mommy and finds the perfect match in Kaanchi (Shraddha Arya), who is the xerox copy of Lakshmi. While Arjun (Sudeep Sahir) is shocked at seeing Kaanchi, he realises that she is nothing like his late wife. The two obviously get off on the wrong foot, but Arjun's daughter is keen to get her father and Kaanchi hitched.
Now we all know where that's going to lead, but the makers bring in a surprise in tonight's episode. Aadesh Choudhary will make an entry as Aditya on the daily soap. "Aditya is Kaanchi's friend. He is in the business of sweets and had gone to Delhi for further studies. Adi and Kaanchi, who are very fond of each other, are meeting after long. This new twist will make Jiana very restless. We don't know how the story will now turn," says a source from the production house. While we hope that this new turn of events only brings Arjun and Kaanchi closer, we are aware it's not going to be that easy.
The show is just about to pick up momentum with Aadesh's entry. Let's hope it works in favour of Jiana's plans for her father. Stay tuned to find out what happens next!
Also Read: