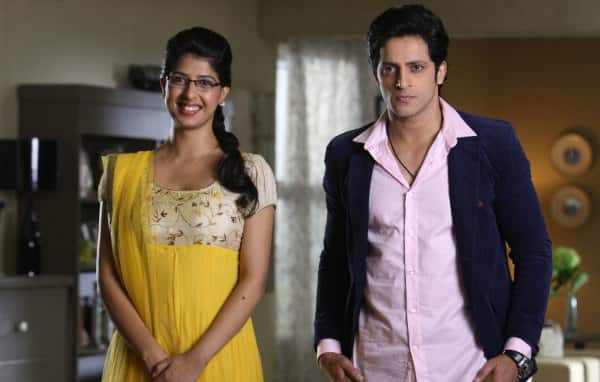 When someone made a fake account on a wedding site for Shikha (Aishwarya Sakhuja) the family was alarmed
Shikha has always been timid, so for her to find herself on a wedding site came as a rude shock. It surprised her even more, when someone came looking for her to get married, enter Sameer (Vikas Manaktala). In spite of not being acquainted that well, he goes out of his way to help her.
Soon Shikha starts getting stalked by unknown people on the bike and in car, she gets threatening messages and more. While they figure out that the website prank was her sister's doing, everyone wondered why and who was then stalking her? Sameer like the Good Samaritan, always managed to come to her aide and remove her from difficult situations. The interesting part was that he somehow was always there when she needed help.
In the upcoming episodes of Main Naa Bhoolungi, Sameer will be seen climbing the pipes to meet Shikha and propose her officially. A very shy and embarrassed Shikha will later accept the proposal, when her parents ask her. All seems well, and after their police complaint about the stalker, cops get busy trying to find the culprit. They are hot on the trail and almost manage to nab him, but he escapes.
Now we wonder if it was all Sameer's ploy all along to get into close to Shikha, but why? We wait and watch to find out!