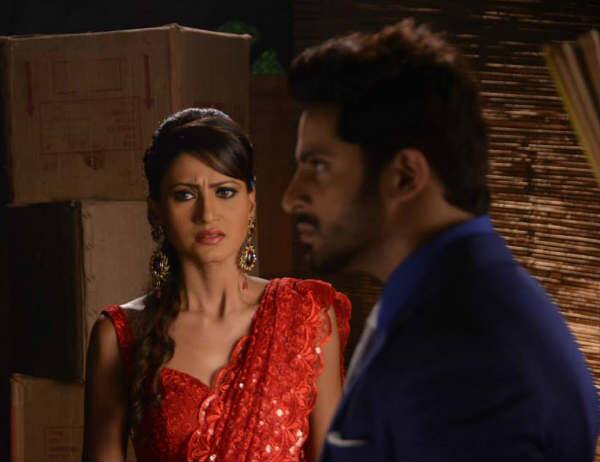 Madhu plans a malfunction for Samira, with the former ultimately caught red handed. How did everyone react to this plotting? Read on to find out
The hostilities between the central character of Sony TV's Main Naa Bhoolungi has intensified as Madhu (Nigaar Khan) plans a wardrobe malfunction for Samaira (Aishwarya Sakhuja) to put her down in front of a huge crowd. However on being caught, the leading man Aditya (Vikas Manaktala) slaps Madhu, thus humiliating her in front of the entire family.
The story goes as such that Samaira was preparing for her music album's release. Madhu who is mighty upset with Samaira's growth and her growing closeness with Aditya, plans a malfunction for the pretty actor with an aim to insult her in front of the entire crowd. Though Neeraj (Avinesh Rekhi) saves Samaira from the embarrassment, Aditya through his investigation realises that the entire incident was plotted by Madhu. Aditya loses his cool, and slaps Madhu in front of everyone. The vamp is left embarrassed with this incident.
Will this cat fight lead to further twits or will Madhu give up on Aditya? What twirls will this incident bring in the further episodes? Stay tuned to find out.