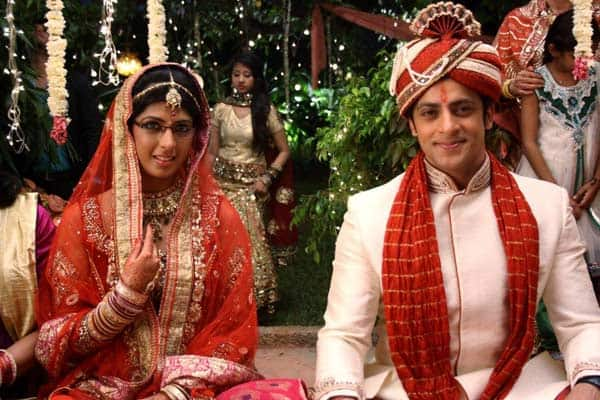 She has no enemies and has never done anything bad, then why is someone ruining her happiness, we wonder
Sameer Verma (Vikas Manaktala) fell in love and went all out to propose Shikha Gupta (Aishwarya Sakhuja) for marriage in Main Naa Bhoolungi. The families loved the idea and immediately arranged it.
The grand wedding is being hosted by the Vermas at their farmouse. The lavish preparations are on in full swing. Shikha's pet dog gets her lehenga which she believes is a gift from Sameer on their special day. It turns out to be the same outfit she admired in a boutique but didn't pick it up.
Everything is going smoothly, but no daily soap wedding is complete without drama right. The cops stall the wedding when they suddenly appear at the venue. They express their concerns about Sameer and his character towards Shikha's father. This puts the father in a dilemma to whether stop the wedding midway or not.
Are the cops mistaking Sameer for someone else or is there some truth behind their concern. Guess that's something we will have to wait and watch to find out…