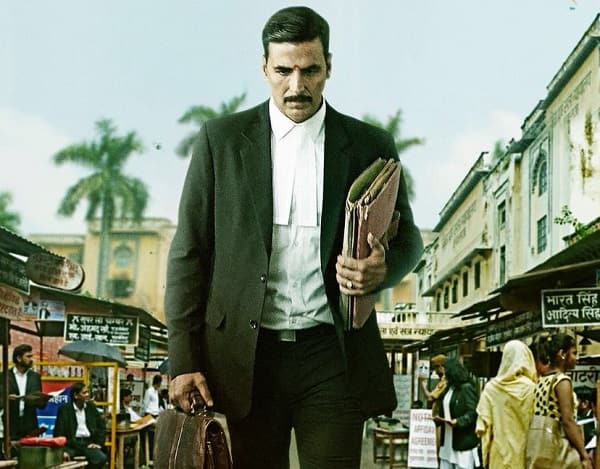 Makers of Akshay Kumar's Jolly LLB 2, withdrew their appeal against the decision made by Bombay Highcourt and accepted the four cuts made to the film by them. Earlier, The Bombay High Court's Aurangabad Bench on Monday ordered deletion of four scenes from the upcoming film Jolly LLB 2, which it held are defamatory to the judiciary and could amount to contempt of court, an official said here. A Division Bench of Justice S.S. Shinde and Justice K.K. Sonawane also ordered the Central Board of Film Certification to certify the film afresh after implementing the cuts in the Akshay Kumar starrer. The order follows a report by a court-appointed three-member committee of experts, comprising Senior Advocates R.N. Dhorde and V.J. Dixit and medico Dr Prakash Kanade, petitioner-lawyer Ajaykumar Waghmare said from Nanded.
The committee viewed the film last Friday in Aurangabad and submitted its two-page report stating that a particular scene is "defamatory to the lawyers' profession and would be contempt of court". They added that the visual or words also involved "defamation of the body of lawyers and undermines the dignity of lawyers and courts". After taking the report on record, the judges ordered that the scenes objected to by the committee should be deleted and that the CBFC should re-certify the film, Waghmare said. "This is a historic and significant order concerning any film in the country. It is also a lesson to the CBFC which certified the film during the pendency of the PIL, indicating some malpractices," Waghmare told IANS. Also read: After Akshay Kumar, Salman Khan to team up with Sidharth Malhotra for a film?
The scenes ordered to be deleted include the ones in which a judge is shown crouching behind the dias, hurling of a shoe at a judge and an objectionable dialogue. The lawyers representing the filmmakers agreed to the necessary cuts/modifications. The film's producers, Fox Star Studios, had challenged before the Supreme Court the January 27 ruling of the Bombay High Court to appoint the three-member.