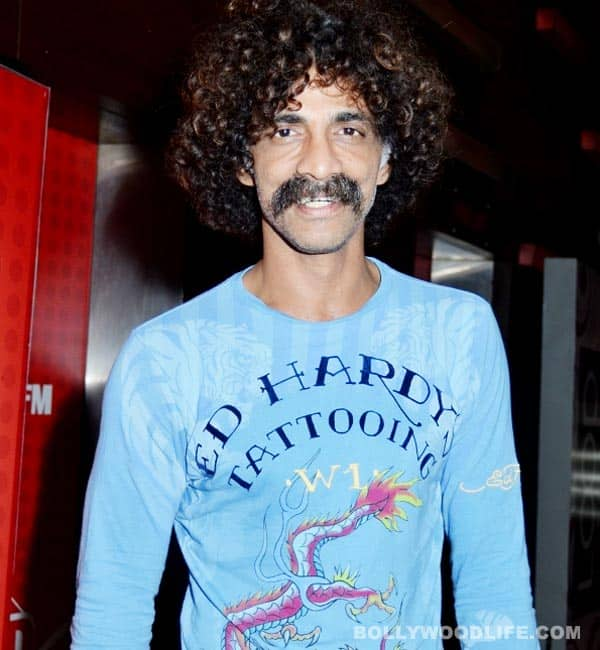 The eccentric theatre actor-director is eager to show his futuristic thriller starring Naseeruddin Shah to the 3 Idiots actor
Makrand Deshpande is a true eccentric. At the event where he launched the trailer of his latest futuristic thriller Sona Spa starring Naseeruddin Shah, the eternally shaggy haired director squatted on the floor, immersed in the visuals playing on the screen.
He animatedly shared details about the movie, which was actually a theatre play that he had written. And now that the director has translated his vision on to the big screen, he is ecstatic and eager to show his film to as many people as he can. "You know, I would really love to show it to Aamir Khan if he has the time. I feel he would appreciate the movie since he comes from a place where I come from, where he knows the value of quality cinema and he will enjoy the film," says Makrand, who put in his own money to make the movie. "I had some money lying around, and I'm the kind of person who loves to keep doing something in whichever medium possible – be it cinema, theatre or music. And with Sona Spa, which is a concept based thriller, I'm sure people would love the film once they know what it's about," says Makrand.
The movie is about people who can hire others to sleep for them at a spa run by Naseeruddin Shah and carry on with their lives. The catch here is that the sleep-workers who do the sleeping business for their clients can also see their dreams and how this creates a rather unique bond between the sleep-workers and their clients,which is exploited by the spa's owner, the mysterious Baba Dayanand played by Naseer.
Well, we like the hatke story and we wish Makrand all the very best and hope he succeeds in nailing the super busy Aamir for a quick preview of this mad-cap eccentric film!