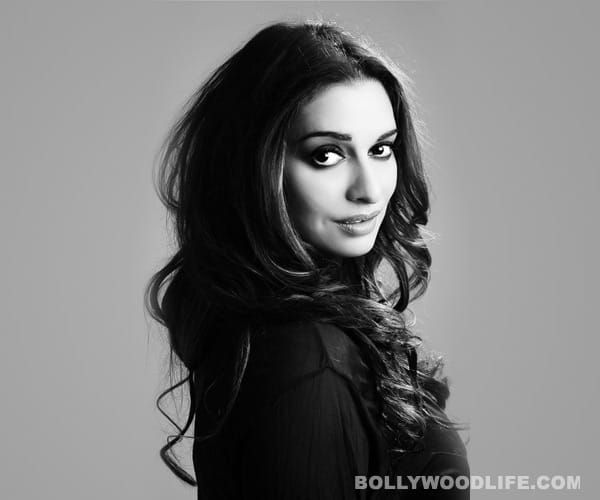 Celebrities who knew Sophiya up, close and personal, share their grief over her sudden and shocking demise
VJ and actor Sophiya Haque passed away on January 16 in a hospital in London in the wee hours of the morning. The 41-year-old Sophiya, who was famously known as the face of Channel V, was admitted to the hospital after complaints of pneumonia, but tests revealed that the VJ-actor was suffering from cancer. Her partner David White confirmed that she passed away in her sleep due to a clot in her lungs.
Sophia had successfully launched her career as an actor in London's illustrious theatre scene where she earned rave reviews for her performance in Privates on Parade. She became famous after playing the role of a Bollywood heroine in Andrew Lloyd Weber's musical Bombay Dreams. And recently, her role as the barmaid Poppy Morales, in the famous television show Coronation Street, established her as a popular actor in the UK.
Celebrities like Malaika Arora and Arjun Rampal were in shock, since they all had fond memories of watching and even working with her.
Arjun Rampal: "…lost an old friend and wonderful person Sophie Haque, have such fond memories RIP lovely soul.(sic)"
Farhan Akhtar: "Shocked to hear about the death of Sophiya Haque. RIP. Deepest condolences to her family. (sic)"
Kabir Bedi: "Saddened by the passing of Sophiya Haque, friend & talented actress, who I acted with in "Far Pavilions", London West End."
Dia Mirza: "RIP Sophiya Haque… I'll never forget you dancing with abandon onto the cricket field in the cadbury commercial…(sic)"
Vishal Dadlani: RIP Sophiya Haque, who along with Danny McGill + Nonie, started a revolution as India's first VJ's on MTV.They were proper megastars in '93.(sic)"
Malaika Arora Khan: " I was a VJ with MTV and she was with Channel V. we were friends and would meet at numerous parties and events. I liked how bubbly, cheerful and so full of life she was. She exuded class and sensuality."
Luke Kenny: "This is such a shock for all of us who have worked with her. We are one large family."
Sophie Choudhry: Whn I moved here,u moved to my city.We barely met but I had grt respect 4 u & ur work! RIP (sic)"