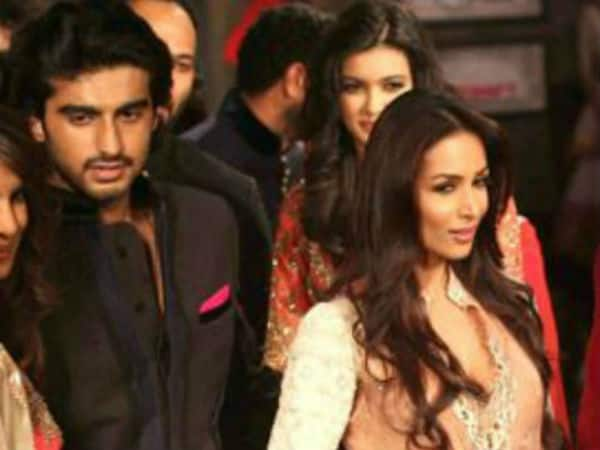 The yummy mummy has been linked with the Finding Fanny actor for quite a while
Malaika Arora Khan is that yummy mummy of Bollywood we all have loved in item numbers. She is married to Arbaaz Khan and their jodi looks lovable. Although all seems well in their paradise rumour mills have been abuzz about the fact that Malaika is dating Arjun Kapoor.
Last year Arjun scoffed at the rumour saying had it been true Salman Khan would have killed him, considering Malaika is Salman's sister-in-law and Sallu is Arjun's beloved mentor.
Malaika too thought it necessary to dismiss all the goss in a dignified manner in this statement, "Nothing really went through my head because I don't really give these issues too much importance in my life. Clearly, because you can't sit and justify or give a reason every now and then, because it's a waste of time. It's a figment of people's imagination for whatever it's worth. I never gave a justification and I don't really wish to do the same now."
Arbaaz and Malaika have a son named Arhaan. When asked about how her husband Arbaaz handled the rumours she said, "He dealt with it pretty well. He said what he had to say and I didn't feel the need to say anything more."