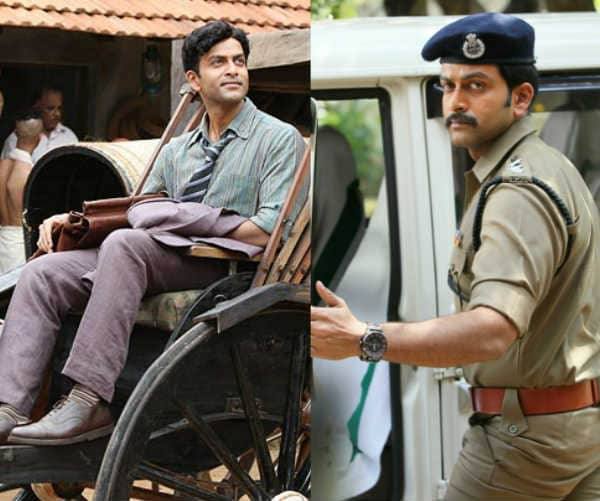 Cineswami says Bollywood would do well to look at the Malayalam industry, which is brimming with ideas
What is common to Entry, My Fan Ramu, Isaac Newton S/O Philipose, Maad Dad, Proprietors Kammath & Kammath, Players, Dracula 2012 AD, Celluloid, Cowboy, Breaking News Live, Black Butterfly, Housefull, 10:30 am Local Call, David & Goliath, Shutter, Omega.exe, Lucky Star, Radio, Dolls, Good Idea, Red Wine, Amen, 3 Dots, Emmanuel, Ladies & Gentleman, Climax, SIM, 72 Model, August Club, Progress Report, Hotel California, Mumbai Police, English, Once Upon A Time, Up & Down, Honey Bee, Pigman, Honey Bee, Left Right Left, ABCD: American Born Confused Desi, Thank You, Money Back Policy, Mr Bean, God For Sale, Buddy, Tourist Home, Crocodile Love Story, One, Black Ticket, Memories, Artist, BlackBerry, D Company and Radio Jockey?
Believe it or not, these are titles of Malayalam films released in 2013. The industry is clearly in thrall to English language titles, with the vast majority of releases not having Malayalam titles. This is symptomatic of the changes sweeping through Malayalam cinema. The old guard is finally giving way to the young, new, English spouting generation. The new wave also marks a welcome return to the quality that Malayalam cinema was associated with after a glorious era that ended with the late '90s, followed by the fallow 2000s.
Ageing superstars Mohanlal and Mammootty are still around, but apart from die-hard fans, they no longer have the sway of yore. Kerala audiences will watch them but the stories have to be good. Mammootty is in better physical shape than Mohanlal and his choice of subject matter is also superior these days but their films do not do the kind of blockbuster business they used to any more. It is perhaps telling that both former superstars now use the crutch of younger, popular actors to shore up their films.
Fahadh Faasil, Asif Ali, Nivin Pauly and Sunny Wayne are names the average BollywoodLife reader may have never heard of, but they are amongst the most popular young actors in Kerala today, alongside Mammootty's son Dulquar Salman. Mohanlal's son Pranav is likely to join their ranks with a launch by Mani Ratnam on the cards. The execrable Mohanlal starrer Red Wine, ostensibly a murder mystery, suffered when the once great actor was on screen, but sparked to life with cameos from Fahadh Faasil and Asif Ali. Mammootty, to be absolutely fair on him, was decent enough in Emmanuel, but Fahadh Faasil was excellent.
These young stars and their young directors are tackling themes hitherto unheard of in Indian cinema. Asif Ali caper Kili Poyi, for example is India's first full-length stoner film, and the Indrajith Sukumaran and Fahadh Faasil starring Amen is the country's first ecumenical magic realist movie. The Malayalam industry's current superstar Prithviraj Sukumaran continues to act in brilliant films like Celluloid, a biopic about the father of Malayalam cinema, and Mumbai Police, one of the greatest murder mysteries of all time, in any cinema, not just Malayalam.
So how does all this impact Bollywood? It hasn't yet, but must. Bollywood has the budget, the glamour and the reach, but as evidenced by the likes of Besharam, the industry is bereft of ideas. In addition to mining Telugu commercial movies for ideas, Bollywood would do well to look at the brimming with ideas Malayalam industry. A beginning has already been made with Boss, a remake of Mammootty starrer Pokkiri Raja, but Bollyland should go beyond the masala and look to harvest the bountiful plotline crops in fertile Kerala.