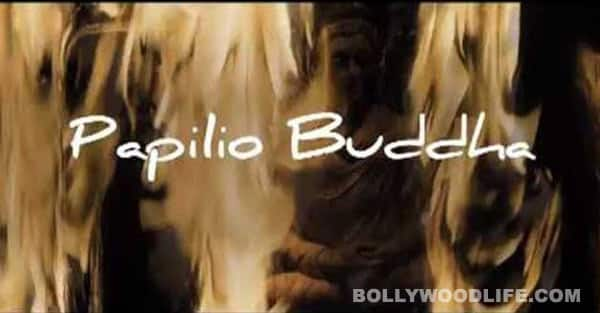 The South Indian movie has been banned by the censor board for allegedly belittling the Mahatma
Some 64 years after Nathuram Godse's bullets felled Mohandas Karamchand Gandhi, the Father of our nation, the Mahatma continues to be the subject of attack – on celluloid. Producer Prakash Bare and director Jayan Cheriyan's Malayalam film Papilio Buddha has been banned by the Central Board of Film Certification (CBFC) on the grounds of denigrating the Mahatma.
The Thiruvananthapuram branch of the CBFC wrote to Bare and said that the film "could not be certified in its present form even with excisions (and) cuts." The Board also said that the film had visuals that portrayed an effigy of Gandhi being garlanded with slippers and then burnt. Apparently there is also dialogue that refers to Gandhi being homosexual and a cheat. Apart from the Gandhi-bashing, the film also has scenes of stripping and gang raping a woman, torture of people in police custody including that of a woman who then bleeds and miscarries.
Sounds like a right nasty piece of work, right? But upon viewing the trailer, all that emerges is that the visual of the Gandhi effigy is indeed present. For the rest of it, the film appears to be a very slow moving art-house piece where a group of underprivileged people in Kerala's Western Ghats follow Dr Ambedkar's principles in order to claim land. There are also several dreamy shots of a man wandering about with a butterfly net and some lusty making out. There is also a crude remark about a male autorickshaw driver wanting to mount a female colleague. The title is a reference to a species of butterfly native to the Western Ghats.
The US-based Cheriyan has denied being out to seek controversy in order to publicise his film. And he has also lashed out against the current system of rating in India where bureaucrats at the CBFC sit in judgement of filmmakers. Bare has appealed against the ban. It remains to be seen whether they'll win or not.
Meanwhile, everybody's beloved actor Rishi Kapoor turns 60 today. Harper Collins has announced that they will publish his autobiography next year. The publishers claim that the book will be honest and uncompromising and also be a groundbreaking piece of writing on Indian cinema. This obviously begs two questions. Will the book really spill the beans on the entire goings on in the Kapoor family and what really happens behind closed doors in Bollywood, or will it be a diplomatic happy, shiny affair? And secondly, if it is indeed groundbreaking, who is Rishi Kapoor's ghostwriter?
Finally, happy news for the multi-talented but ill-rewarded filmmaker Hansal Mehta, who's Shahid Kapoor will enjoy its world premiere in Toronto. Stockholm-based sales agents Nonstop Sales will represent the film internationally, thus potentially paving the way for distribution across the world. Co-producer Anurag Kashyap must be happy and hope that Shahid meets with a better fate than the Gangs of Wasseypur diptych that failed to get a release in major territories like the US and UK.