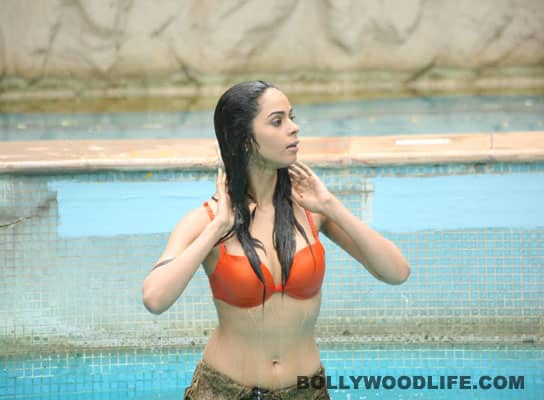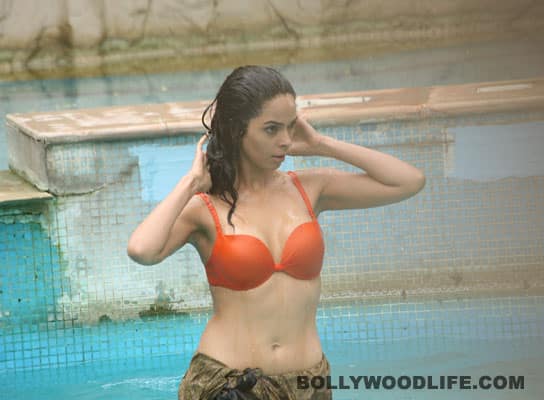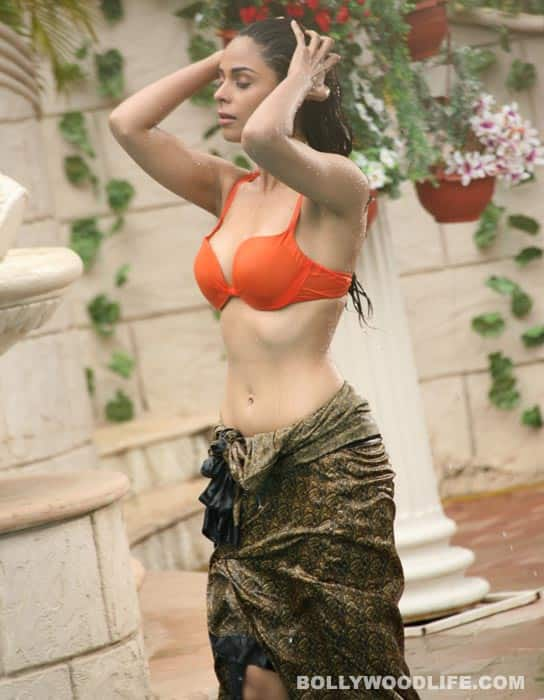 Mallika Sherawat is all set to don a half-bikini in Double Dhamaal
Now that people are so used to seeing the sultry siren make bold choices when it comes to her fashion statements, we are a li'l taken aback on why the actress is suddenly walking in the 'coy and demure' direction.
Does she think that she has gone a tad too far with the 'item-number' spree and now it's time to soften up by covering up (not much tho'!) a wee bit? Well, there are reasons galore and the thinking butterflies in our minds are tired of fluttering…phew! But we are used to see the Jatni playing the 'dare-to-bare' role and it's difficult to gulp down the subtle image the actress is trying to portray here. We dare not ask her why she's disappointing her enormous fan base by taking the 'forbidden route' (not exactly the success mantra for commercial Bollywood), 'cos we very well know the answers and, trust us, we are in no mood for cliches. So, now we wanna know: Will you accept the hot actress in a half bikini? Or you want that courageous babe back, the one who dares to bare?